Resources: Digital governance
As charities accelerate digital change boards have an important role to play.
From making the right decisions about technology and planning for a more digital future, trustees have to get to grips with digital as never before.
Surprisingly, whilst digital is now a governance issue, there is little out there to support boards. Hence why we've developed the resources below. They're designed to help trustees make informed decisions about digital, assess risk and to plan strategically for the opportunities that digital brings.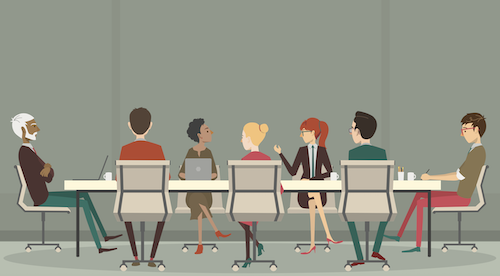 COVID-19 digital checklist for trustees and leaders
This resource from The Charity Digital Code of Practice and The Catalyst will help your board make the right decisions about digital, and assess progress during the crisis.
Leadership resources in The Charity Digital Code of Practice
Find out what good digital governance looks like for charity senior management teams and boards.
Do I need a Digital Trustee?
Our guide created with Reach Volunteering, SCVO and CAST will help you recruit a trustee, shape the role to suit your charity's needs and create accountability for the right candidate.
What COVID-19's digital revolution means for charity governance
Digital change is disrupting boards, for the better. Find out more.
Making digital work
Back in 2016 we worked with the Charity Commission and Grant Thornton to create a resource to help trustees ask the right questions about digital. It's a good starting point for boards who are new to digital.
Blog posts about digital governance
Topical insights and reflections from the Zoe Amar Digital team
The charity sector is under pressure due to the cost of living, with high profile charity closures in the news. Plus, it is facing ongoing scrutiny from government about campaigning. Fundraising is tough and organisations are worried about survival. So why do charity...
read more
Subscribe to our newsletter
Interested in digital? Sign up to our email newsletter to find out about our reports, articles, events, news and what is going on in the world of digital. We send out our newsletter 1-2 times a month. Sign up below to make sure you're the first to hear the latest news in charity digital.
Your data will only ever be used for our newsletter, and will not be shared with anyone else.