Coronavirus: Resources for charities
COVID-19 is one of the biggest challenges we will ever face as a sector.
Charities are managing a drop in fundraising income whilst helping beneficiaries and furloughing staff. At the same time charities are also having to transition to remote working, digital fundraising and service delivery.
We are working closely with The Catalyst to help the sector through the pandemic.
Here are some resources to help you.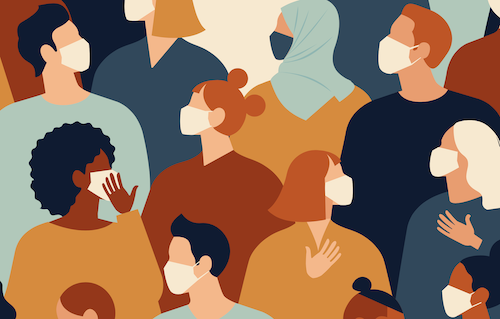 COVID-19 digital checklist for trustees and leaders
Use our free checklist, produced by The Charity Digital Code of Practice and The Catalyst, to help you make the right decisions during the crisis and plan for the future.
5 ways that Coronavirus will change the charity sector
Our take on what a post pandemic world could look like – and how to plan for it.
Coronavirus resources from The Charity Digital Code of Practice
Over at the Code we've curated resources to help you during this time.
What COVID-19's digital revolution means for charity governance
The crisis is shaking up boards. Find out what you can do about it.
Latest Coronavirus resources
Keep an eye on our regularly updated blog for the latest content to help you.
Blog posts about the impact of Coronavirus on Charities
Topical insights and reflections from the Zoe Amar Digital team
As part of our interview series with digital charity leaders, we talk to David Scurr, Programme & Partnerships Lead at CAST. David shares his insights on the impact of the COVID pandemic and the cost of living crisis on charities and digital. What can charities do to tackle digital inclusion both for their employees and service users?
read more
Subscribe to our newsletter
Interested in digital? Sign up to our email newsletter to find out about our reports, articles, events, news and what is going on in the world of digital. We send out our newsletter 1-2 times a month. Sign up below to make sure you're the first to hear the latest news in charity digital.
Your data will only ever be used for our newsletter, and will not be shared with anyone else.