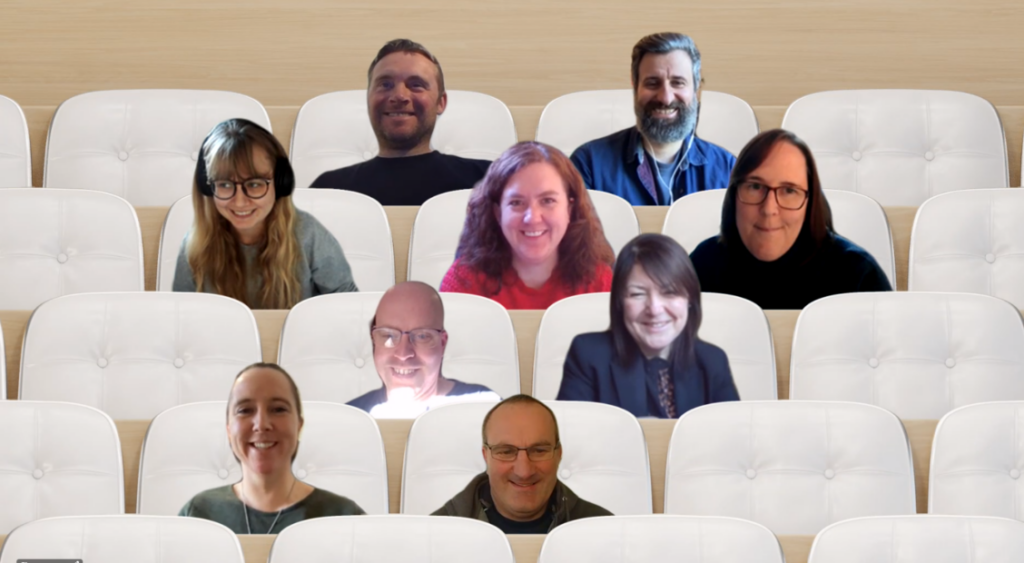 As part of our interview series with charity leaders breaking new ground with digital during the pandemic, we spoke to Nathan Williams, Development Manager at ProMo-Cymru, about key developments in Welsh digital strategy in the third sector in response to the acceleration of digital working and delivery of services.
1. There are exciting things happening in Wales on the digital agenda. Can you tell us more?
Yes, very exciting things are happening! Before COVID, the Welsh Government was looking to transform how public services were delivered through digital. This resulted in the creation of the Centre for Digital Services for Wales and the digital strategy for Wales.
In the spring of 2021, ProMo-Cymru and Dotiau were commissioned by WCVA and Wales Co-operative Centre (WCC), with funding from the Welsh Government, to research and define what support is needed by the Welsh third sector with regard to digital and, in particular, to consider how third sector organisations can be supported to respond to the acceleration of digital working and delivery of services that has taken place because of the COVID-19 pandemic. The result was the Digital Discovery report, published in October 2021.
In addition to this, WCVA, Wales Co-operative Centre and ProMo-Cymru worked with the Welsh Government and the Centre for Digital Public Services (CDPS) to create Newid – a digital support programme for the third sector in Wales.
2. What is the Newid programme?
Newid means 'change' in Welsh. In English, the word plays with the need for a new identity in how third sector services are delivered. Newid will provide training and support to the sector, sharing knowledge, gaining insight and developing good people-centred digital practice. Newid is being developed in partnership by WCVA, WCC and ProMo-Cymru and is funded by the Welsh Government.
3. What were your main learnings from the Digital Discovery report? What should charities start doing differently?
Our Digital Discovery report found a huge desire from third sector organisations to continue improving how they delivered services digitally after the initial lockdown. 92% of those we spoke with told us they wished to continue to deliver some kind of digital service post-COVID. However, the duplication of time and resources came up repeatedly. Many organisations felt frustrated that there was nowhere they could go to get and share advice. They had to develop solutions themselves continually. Welsh organisations wanted to speak with someone they trusted and who understood the context of third sector delivery in Wales. Concepts such as Service Design were also relatively new in Wales and there was a clear opportunity to build on good practice from across the whole of the UK. You can read the full report in Welsh here or in English here.
4. How does Newid build on the research and insights from the Digital Discovery report?
The delivery plans of Newid have been shaped by the research and insights from the report. The Welsh Government has invested in piloting an approach to develop Welsh third sector digital through Newid. The project was launched in November and has already seen substantial interest from the sector. We're currently developing a baseline assessment to benchmark where the sector is with digital. There are many similarities with the rest of the UK and there are also some key differences. These include the use of the Welsh language in digital and Wales-specific policies that consider future generations. Our research also showed that, in relation to Scotland and England, Wales had not received proportional funding to develop digital services.
The partnership is sharing what it is doing through weeknotes. By working together in the open, we aim to model how digital can bring about new ways of working and thinking about building services with and for people.
5. Looking ahead to 2022, what are your digital plans?
Newid will be looking at how we can build on existing work, such as the service recipes of the Catalyst movement, and make them relevant to Wales. We'll aim to build on our existing platforms, such as TSSW's Knowledge Hub, and, where possible, use no-code or low-code approaches that can be shared and implemented across the sector. We'll also be working on scaling training to the third sector, linking up the tech for good community and trying to do so in a way that is mindful of people's time and energy.
It is going to be a busy 2022 for Newid. Keep an eye out on our Medium weeknotes for updates.