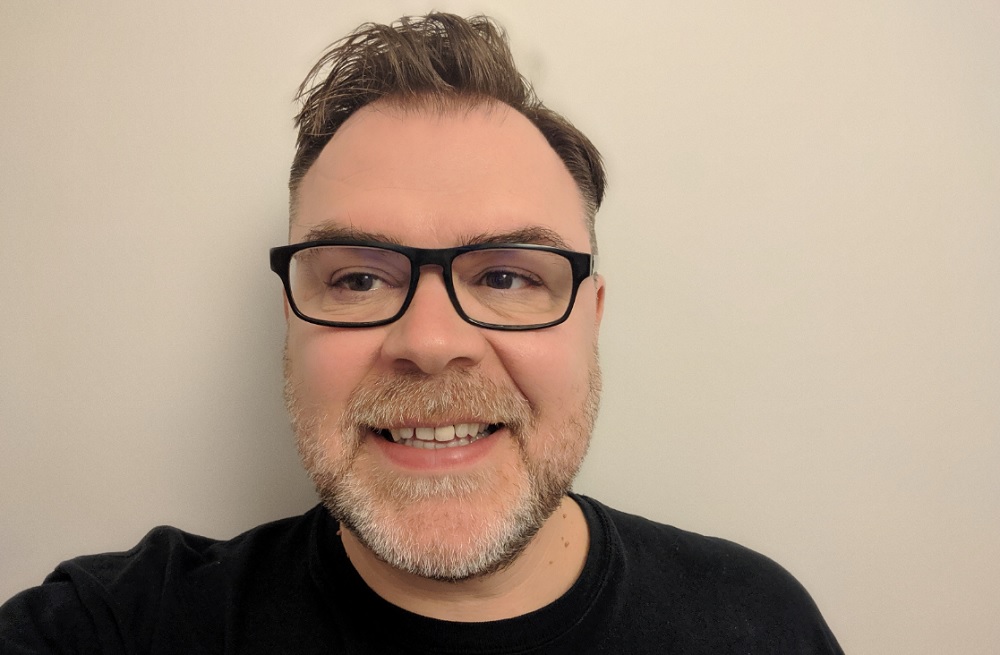 As part of our interview series with social sector leaders pioneering new approaches to digital during the pandemic, we were very happy to speak to Paul de Gregorio, the founder of Rally about their UK Digital Benchmarks Study. 
What's the UK Digital Benchmarks Study and who is involved?
The UK Digital Benchmarks Study, which was released in July 2021, brings comprehensive digital benchmark data to the UK for the first time across a wide range of disciplines including fundraising, digital advertising, email and social media.
When Rally works with clients, time and time again we find the sector lacks an understanding of what good looks like in digital engagement. And without this, we see myths get built up, decisions based on opinions rather than facts and poor performance accepted as the norm (or even as success) as the data often doesn't exist to prove otherwise.
To counter this in the past, we've always looked to the USA, and the annual Digital Benchmarks Study produced by our friends at M+R, to give us a steer on the performance metrics we should be expecting. But we're now extremely proud to have partnered with M+R to bring their Digital Benchmarks Study to the UK which will give us a wealth of insight into UK digital engagement – with huge thanks to the 55 charities that participated in the study.
Benchmarks alone won't improve our programmes, but they can help us focus, prioritise and make better, insight-led decisions. If we can identify where we perform strongly, we can choose to exploit it. If we know where we have untapped potential, we can invest to improve performance. If we can see where we are being inefficient, we can take steps to optimise. So this study will really help us make smarter decisions about where to focus to maximise the success of our digital programmes and the change we bring about. 
Can you give us an insight into the key trends from the study?
As you can imagine, there are so many interesting findings in the study, but three things really jumped out at me:
More people are giving online: UK online revenue increased by 35% in 2020 which is extraordinary growth, even accounting for the COVID pandemic which meant that many in person fundraising activities were cancelled. Crucially, this growth in revenue is driven by many more people (27% more) giving online, rather than people giving higher amounts. Only time will tell if this will be maintained as the pandemic becomes less dominant over our lives and activities. But if long term trends in retail and banking are anything to go by, and the public gets more comfortable taking actions of support online, this growth is just the start.
Charities are growing their email lists, but not the income from them: Last year saw an incredible 38% growth in email list size compared to 2019 but the proportion of UK online income from email remained flat at just 5%. For context, in the US, email delivers 20% of online revenue. We believe this points to big opportunities to build the engagement of our email subscribers and transform the number of actions of support they take. For many charities this will involve a complete overhaul of their approach to email, starting with defining its purpose and placing it front and centre of their engagement programmes. 
UK nonprofits' digital advertising spending grew by 62% year on year: Many fundraising programmes were quickly adapted to meet the challenges of the pandemic and budgets were reallocated to digital activity. As we become less reactive and more proactive, we need to look at the digital ecosystem in the round rather than channels in isolation if we want to really make the most of this increased investment. We need to appreciate how channels work together to influence people's behaviour and how people interact with them. Supporters don't just operate in one channel and neither should we.
What do these trends tell us about how the sector is changing?
The shift towards digital is not a new phenomenon. Increasing use of technology and social media as well as the ease of participating and transacting online have all fuelled growth. However, COVID has turbo-charged it. Out of sheer necessity the pandemic prompted huge shifts in charities' focus and budget allocation thanks to in person activities being cancelled. Public behaviour was transformed too – relying on digital for work, socialising and communication with family and friends.
As a result, rather than taking the usual tentative steps in digital, many charities were bold, forced to embrace change, take decisive action and invest. Rather than over-complicating things the sector has had to focus, prioritise and keep things simple. And we have found a willing, increasingly confident audience, happy to connect with others with similar values and beliefs, to share their experiences, to take action and transact online.
And in the results we've seen a glimpse of what is possible. We've seen the benefit of connecting with communities, attracting like-minded people to our cause and mobilising them to act with simple things to do. For years charities have talked about the need to diversify how they engage the public and raise money. With the impetus of the pandemic, many charities that took decisive action have transformed their levels of support and created new sources of income that are more profitable and scalable than old fundraising models.
Change may have been forced upon us because of COVID, but as we emerge from the pandemic, now is not the time to simply revert to how things were. We should ask ourselves how we build on the progress we've made and embrace the changes in working practices that enabled it: being bold, keeping things focused and simple, speeding up decision making, being prepared to invest – using data to make informed decisions to drive it all. 
What would you say to charities who are still building their confidence and skills with digital?Where should they focus their efforts? 
Start with your values:
If you want to mobilise the support of the public at scale you need to be clear on who you are and what you stand for so you can use those values like a magnet to attract like-minded people to your cause. This will help you build bigger communities, more cost effectively as by focusing on values rather than products you'll attract people who are more likely to take actions of support, advocate for you and encourage their networks to join in too. 
Make it easy for people to stand with you:
Make sure the people you attract have meaningful things to do to create the change you all want to happen – whether that's joining a community, adding their voice to a petition, sharing their stories, raising or giving money. And our communications should support this, being really focussed with one topic and one call to action. And above all make sure the online experience is frictionless, so if someone is inspired to act, it is easy to do so.
Use existing tools to reduce cost and fast-track progress:
Platforms you are already using like Facebook provide the infrastructure for digital community building, communication and – vitally – seamless transactions. So success in delivering income at scale is no longer restricted to the major brands with large development and innovation budgets. Community is at the heart of social media platforms. They have millions of users with vast networks. With seamless transactions inbuilt, the potential of digital engagement and income generation is transformed for all.
Think about the whole digital ecosystem:
If we want to really unlock the potential of digital engagement and make the most of our budgets, we need to appreciate how channels work together and how people interact with them. So it's important we develop the whole digital ecosystem, rather than channels in isolation. This will help us join up our thinking, integrate our approach and invest in the right areas to both attract interest and convert that interest into action in the most effective way. 
Use data make your decisions:
An old boss of mine said 'if you can't measure it, you can't manage it' – and he was right. Without relevant, accurate data, decisions often get made based on opinions rather than facts which means charities can focus on the wrong thing or miss opportunities. That's why I'm so excited about the Benchmarks Study. Even if you weren't one of the 55 participating charities, you can compare your own results to the numbers in the report and draw your own conclusions about where to focus your efforts.
Finally, what advice would you give to charity leaders about digital?
Firstly is to embrace the fact that digital is here and it's not going away. It's not new anymore, it's a fundamental part of our lives: how we access and share information, how we communicate, how we spend money. We need to place digital at the heart of our thinking from everything to fundraising to service design and delivery. And accept that the longer you delay investment, the less relevant you'll become and the longer you'll be playing catch up.
Another key piece of advice is to ensure your organisation has the mindset that digital is never done. Quite apart from the opportunities that developments in technology provide, there is always scope to improve, test and optimise performance. So adopt a long term view, learning from data to refine your approach and keep moving forward and building success.
Lastly, a high performing in-house team that holds the overview of your whole digital ecosystem will always be more effective than external agencies which only focus on a part of it. So I would advise bringing in specialist partners that help you innovate and empower your team to be self-sufficient in the long term. Not only is this much better value for you and more fulfilling for your team but it will ensure you can deliver really impactful digital engagement work in the long term.