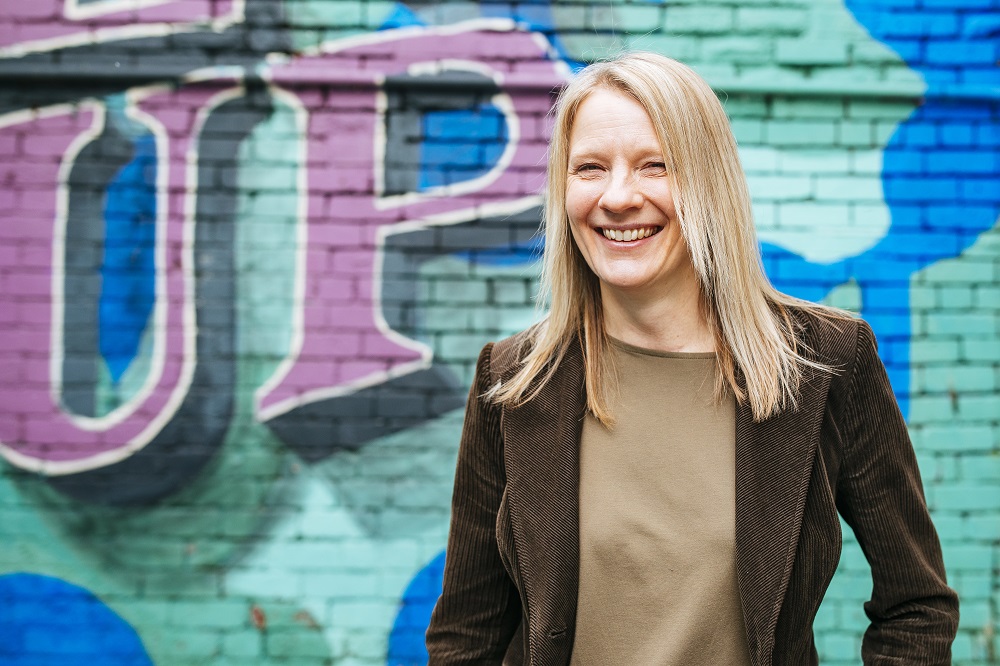 In the latest in our interview series with nonprofit leaders creating new approaches to digital during the pandemic, we spoke to Dr. Justine Reilly, Founding Director  of Sporting Heritage CIC. Justine tells us about how she and her team are using digital to keep the nation's sporting stories alive.

Tell us about Sporting Heritage CIC
Sporting Heritage CIC was created following the London 2012 Olympics as I could see the lack of any real strategic focus to capture and cherish our sporting legacy, despite the rich heritage and love for sport we have so passionately across the country.
Our aim is to help protect, preserve, and promote the UK's sporting heritage and keep the nation's sporting stories alive in our museums, archives, communities, clubs, associations and schools across the country. We want to prevent sporting collections being lost forever and harness the power of our sporting heritage to continue to make a positive social, educational and cultural impact.
Your organisation moved online throughout the pandemic to support your members and wider museums/heritage community. Tell us about what you did and what happened?
As soon as the first lockdown was announced, we pivoted all our planned in-person activity online, and expanded our professional development offer, including training and networking, along with our planned annual conference to ensure we could continue to proactively support the heritage and cultural sector throughout the pandemic as the Subject Specialist Network for sporting collections.
We had a calendar of free training opportunities and Google Hangouts where people could join and learn and collaborate with others- from funders, to specific interest areas, and general support from colleagues from across the country.
We were keen to provide activity which enabled members to make the most of the lockdown period to focus on the aspects of collecting, preserving, sharing and researching their collections which were relevant to them. By using a virtual platform we have been able to bring together speakers and attendees in a way not possible before. Geographic, financial, time and individual capacity have proved to be barriers for physical events. And we've been so lucky to have a range of our activity funded by the National Lottery Heritage Fund to make this shift to digital a reality.
Despite all the challenges with the COVID-19 pandemic, last year was our biggest to date for our annual National Sporting Heritage Day event (30th September) too with 1000s of people taking part in digital events and activities and we even had the hashtag trending on Twitter as the public shared their sporting memories and collections.
We'd love to hear about your digital stories project.
Our Digital Stories project, funded by Art Fund, enabled us to work with digital experts to create a series of resources and webinars to help those working the sector to develop skills to create engaging digital content and better share their sporting heritage stories and collections online. Thanks to funding from the Art Fund and National Lottery Heritage Fund all the resources were made available from free.
They included guides on podcasting, film making and editing, branding and audience development and sharing content online.
As part of the project, a number of our Sporting Heritage Ambassadors shared their sporting story with a short video using the hashtag #YourSportingStory, showcasing items and memories from their own personal collections, including Dame Sara Storey DBE, Helen Richardson Walsh, Ian Macmillan and Jenny Meadows.
You can check out the resources here https://www.sportingheritage.org.uk/content/category/what-we-do/projects/whats-your-digital-story
You're building digital capacity and resilience in your sector through your toolkit. Can you tell us about this?
We have wanted to develop a toolkit for a while which would cover all aspects of protecting, preserving and promoting a sporting collection – no matter what stage an organisation or individual was at, the type of collection, experience or sector. We were so pleased to have the backing of Sport England to make this a reality.
We are just in the final stages of development, and we hope it will be incredibly useful in supporting the sector, especially when it comes to building digital capacity and incorporating digital into the preservation and promotion of their sporting collections.
What are your plans for how you'll be using digital in the future? 
Digital has long since been a core strand of our strategy. As a business built online and with a team spread across the four nations it is in our DNA already. We have had to develop our own knowledge and experience as the organisation has grown to continue to work effectively which has meant implementing new systems and software including Slack, Drobox, Canva, Hootsuite etc.
Although things are open again and people are looking forward to meeting in person, we know there is also an appetite for hosting things online too, especially when looking at logistics and sustainability so will be running a hybrid model in the future, which although digitally led, will provide those important opportunities to meet people in person.
We are also consciously making sure our digital provision is fully accessible so our website, social media and online events are as inclusive as they can be. One of our latest projects is the Neurodiversity Museum which is looking at how museums and galleries can be more inclusive to the neurodiverse community – both online and offline, and we're really excited to see the impact and effect this has on the sector.