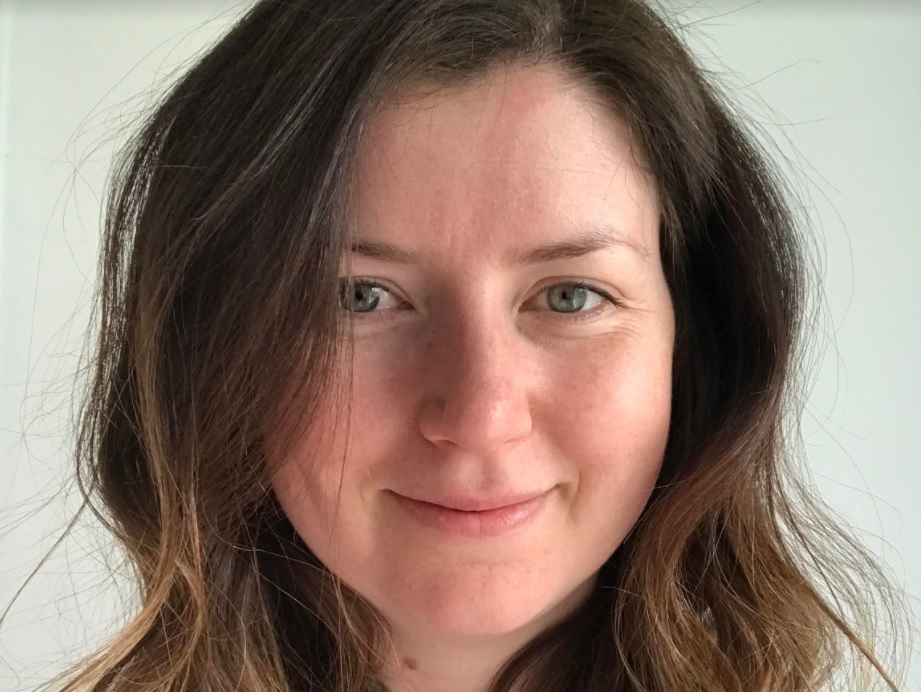 In our latest interview with a social sector leader doing great work with digital during the pandemic, we were thrilled to speak to Sally Falvey, Head of Corporate Go-To-Market, EMEA at Blackbaud Europe, about the report she's been working on into the Future of Work.  
1. What prompted you to develop the report?
I think the seed of the idea for Future of Work really came in September last year. My son had just started school, and my daughter was back at nursery, and I finally had a little bit of breathing space to think about the rollercoaster ride we'd been on as a family over the previous six months. 
I'd also had an intensively productive period at work. When that first lockdown hit, everyone at Blackbaud Europe and JustGiving had a real sense of urgency and purpose (even more so than usual) – charities and social good organisations were going to need us more than ever. From day one of lockdown, we asked ourselves 'what do our partners need now to help them meet this challenge?' We moved into action right away, with the sole aim of providing as much support as possible, as quickly as possible. 
However, longer hours and social displacement created a COVID cocktail of burnout, and, like many of us, we felt this intense period of working take its toll. To combat this, we invested a significant amount of time and energy in our wellbeing programs and we also asked people across the global organisation how they saw themselves working in the future. The key takeaway was that whilst people enjoyed the flexibility of working from home, the majority saw a balance of home and office based as the way forward. And it was about September time that we began talking about our new 'Together Anywhere' strategy – which focuses on ways of working in the future, not just during the pandemic – and where nearly all roles at Blackbaud will be either flexible (2-3 days in the office) or fully remote (4-5 days at home), with only about 5% of our population working in the office 4-5 days a week in the foreseeable.
Reflecting on all of this meant it really hit home what an incredible journey we had been on, as individuals and as an organisation, and will continue to be on for the foreseeable future. From talking to peers in the sector, I knew charities were grappling with these challenges just like us and trying to figure out the best path forward, rather than a 'return to normal'. It felt right to go on that journey with them, so we decided to launch the Future of Work study in partnership with our friends at The Resource Alliance. It's never been more important to collaborate and learn from each other, and we hope this report contributes to meaningful discussions with colleagues and peers in the sector about what the future of work looks like and the positive transformation that could take place.
2.How have charities adapted to remote working?
2020 was a year of exceptional circumstances and the COVID-19 pandemic had a substantial impact on the third sector and those who worked within it. A year on from the first UK lockdown, people in the sector feel overwhelmingly positive towards their organisation and their COVID-19 response: 90% of respondents agreed that their employer is treating them fairly and 83% reported that their employer demonstrated care and concern about employee wellbeing.
"Very little, they made every effort to share information and prioritise wellbeing. They also took pay cuts and worked relentlessly to keep the organisation afloat."
"They have done all they can to accommodate the changes and provide me with moral support and any necessary things needed for working from home."
But, despite feeling supported by their employer, people's wellbeing has deteriorated over the past year (48%). And our research shows that remote working is not necessarily appealing, effective or healthy for everyone at all times. Leaders at charities in particular must be mindful of this as they consider adapting their workforce strategy and culture – doing so with empathy and sensitivity of the different lived experiences of their employees over the last 12+ months. Balance is key and for many organisations that we talked to in putting together this report, the future of work is not 100% working from home, or 100% office based. There's a hybrid model in between.
3.What are charities saying about the impact of remote working on mental health and wellbeing?
Two things really jumped out at me in the report:
72% are working longer hours (1/3 of which are finishing later than when office-based). And when you consider that three quarters of respondents also said that blurred boundaries between home and work were a challenge, it's clear there's work to be done in helping people find the right balance. Interestingly, at 48%, the group most likely to struggle with blurred boundaries is those who wish to continue working from home! Finding the balance between switching off and leaning in is critical.

1/5 mentioned a desire to have training that focused on their wellbeing

– including mental and physical health. At Blackbaud our wellbeing programmes, offer access to holistic wellness sessions that explore topics such as nutrition and exercise, right through to mental health, sleep, and most recently financial too.
The research also found an even split between those wanting ideas and advice on how to stay feeling focused and motivated whilst working alone, and those who would like to receive support on self-improvement techniques. These included areas such as time management and effective communication when working predominately in a virtual environment. As part of the research we ran eight in-depth interviews with charity leaders and I loved hearing about the "Zap Zoom" initiative shared with us by Paul Amadi, Chief Supporter Officer at British Red Cross. They have a Zoom-free hour every day from 12.30 – 13.30; everyone has permission to block out zoom free time in diaries to focus or take a break; and all meetings have been shortened to 25 mins and 50 mins to ensure a break between. 
4.What are charities' plans for the future of work? 
We asked decision makers about their organisations' return to 'business as usual', and two thirds said that they had already started planning, with 21% of these respondents going so far as to say that they are in the advanced stage of planning. Stroke Association have already taken the bold move to be 100% remote and British Red Cross told us they are carrying out a piece of work to categorise their roles into the various working styles they're looking to adopt, such as Home worker, Flexible mostly home and Flexible mostly office.
And it's clear that having the right technology and software in place will be essential for the future of work in the charity sector with 64% of decision makers saying that as a result of the pandemic they are now more likely to invest more in technology. 42% also said they would begin digital transformation projects, which suggests many are preparing themselves for long-term remote working and using the lessons of the pandemic to drive change within their organisations.
5. Five years from now, how do you think charities' ways of working will have evolved further? 
If you enjoy slightly unnerving future-gazing, this article from the BBC is for you – This is what coronavirus will do to our offices and homes.  
The pandemic has, almost overnight, completely shifted how we think about work and has fast tracked the implementation of technology and virtual tools that enable efficient and smooth digital working from anywhere. This kind of change management and digital transformation would have likely taken years were it not for COVID-19 forcing us to all rapidly adapt.
Flexible working will no longer be a benefit, the preserve of a lucky few, but an everyday expectation. 90% agree that flexible working policies are the future. Over a fifth agreed that they would like to work mostly from home after the pandemic, yet almost the same number of respondents said they would not like to. Employers will have to balance these preferences going forward, with flexible working policies being essential if they wish to retain existing team members and attract new, quality candidates in the future. A blend of working styles caters to a much broader demographic and charities that embrace this will bring previously untapped talent into their world, creating a more inclusive and diverse workforce. This aligns well with the Future of Work Report finding that almost half of the working population will only apply for roles going forward that offer flexibility on where and how they work.
And we'll have learned a lot over the next five years – the reality will hit and although flexible working will still be the desired option, there will be hard lessons to learn through lived experience. So many processes that have established norms and ways of being done, such as onboarding a new colleague will need to be reimagined – not just adapted to a virtual setting. The complex issues of communication, connection and collaboration in a hybrid office environment will have been worked through, and a shift to asynchronous working will have truly bedded in – work will not have to happen at the same time for everyone. Instead of relying on everyone being online at the same time, new tech and tools will make it easier for us all communicate in a way that enables conversations and decision-making to happen, wherever our team mates are based, and whatever time they are logging on.
No matter what, it does feel like we're all part of a revolutionary moment in working culture history – and I'm excited to be part of it.
View Charity Digital's webinar with Blackbaud on the Future of Work.