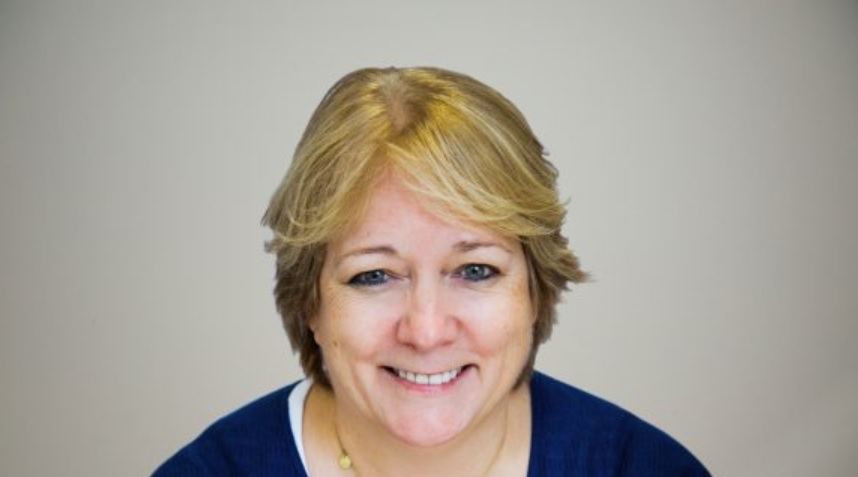 We were delighted to interview Dr Caroline Harper, CEO of Sightsavers, as part of our interview series with charity leaders pioneering use of digital during the COVID-19 pandemic. 
1.As a CEO, what do you find are the biggest challenges with keeping staff connected during the pandemic?
In some respects we have actually increased the level of connection between staff during the pandemic. In the past we would often have meetings where people in the UK were all in one room whilst those in our country offices would be on Skype/Teams etc and would be at a disadvantage in terms of participation. Now everyone is on Teams things are more equal. I have also found that I contact my staff a lot more – structuring in time for 121s when before we might have felt that we could always pop round to someone's desk for a chat if need be. But then we just didn't. A big challenge is internet connectivity especially during times when everyone is working at home across the world – we have invested in decent internet connectivity in all our offices, but some staff have poor internet at home – particularly in some of our African countries. That said those who live in rural areas in the UK sometimes have the biggest problems of all!
We have seen some lovely innovations to keep staff connected – eg our own version of Desert Island Discs has been very popular, and teams have initiated parent support groups etc which aren't necessarily work related. We have invested more in mental health support – recognising that on the one hand people who are crowded together with the whole family will find that stressful whilst others who live alone will feel particularly isolated during lockdowns. I am especially worried about newer staff members who have yet to create networks – it is one thing to maintain a contact base via digital means, but far more difficult to build one from scratch.
Personally as a strong 'E' in the Myers Briggs formulation, I really miss being with staff in person. I suspect that in the post pandemic world we will use digital far more than before – indeed I have become much more comfortable with it. But I still yearn to spend time with my staff face to face, to socialise with my team and to see the work we do in our programmes directly not just via video.
2. We'd love to hear more about the interviews you've been sharing online with staff
Every week I do a video piece to camera personally, updating people on what has happened in the last week – good or bad. I am as transparent as possible because I believe that is the way to engender trust – so if something bad happens I share that as well as sharing good news. Sometimes they are quite short, sometimes quite long, depending on events, but I do this every week without fail and have done since last March, only taking time out over the festive season.
I also do a one to one chat with another member of staff or trustee, or occasionally a partner. These are very informal and the idea is to enable people to get to know something about individuals they wouldn't normally meet. This has ranged from country directors, to project officers, to drivers, to researchers, support staff and fundraisers. As wide a mix as possible of people in different roles, at different levels in the organisation, with a good gender balance and range of ethnicities.
I've interviewed a couple of trustees from our board including Professor Chris Whitty, also some suppliers including someone who works at our call centre partner talking directly to supporters and the head of cbm our German strategic partner. Most recently in early January I interviewed the 98 year old widow of our founder, who talked about going shopping with Helen Keller (who used to be on our board) and about meeting the King (who became our patron in the early 1950s before this passed to the Queen on his death). It was utterly fascinating.
3. What impact have the interviews had?
The weekly videos seem to have gone down well as it has provided a lot of reassurance to people. As something happening regularly and frequently, and with honest information, it has helped people put a face to the leadership and has avoided a lot of worry and speculation especially when news about redundancies in our sector and financial problems in other charities has been rife. I've been able to give people the facts – directly from me, in a much more accessible way than by email. The videos are captioned for accessibility and translations into French and Portuguese are provided.
The interviews have helped widen people's perspectives and get a better understanding of what happens in other parts of the organisation. It's been a chance for everyone in the UK to hear from a range of people working on programmes, and for those working in programmes to hear from people in fundraising, IT or finance and get a sense of how Covid has affected everyone, but also how everyone is contributing to keeping Sightsavers going. The feedback I've had has been really good, so I intend to keep going with the initiative. I'm also asking myself why it took Covid for me to do this when I could have been doing something similar all along!
4. As charity leaders plan for 2021, how can they use digital to best help their teams during the next phase of remote working, given that it may be some months before we are all allowed back into offices?
I don't think that we should assume that everything will go back to how it was before. This pandemic has shown us that actually we can all work from home – and therefore we can be much more flexible about how we work and where we work from. I suspect the future will be a hybrid – as people will still want to meet up physically from time to time, but the old 9 to 5 concept will – I hope – be history. It also works far better for an organisation like ours where only a third of our staff are based in the UK, to have meetings mainly electronic so everyone participates equally. It will feel quite strange to work in the office again, and I doubt I will do that every day ever again!
5. What are your new year's resolutions for digital?
Personally I'm going to stop thinking about our current use of digital for comms with staff as a temporary situation until the pandemic is over. I want to retain the advantages that it has brought. We have also discovered that digital events for supporters can work well as there are many supporters who didn't want to travel to London for an event even pre pandemic, but who are very happy to log in to hear people talk about the programmes and share achievements. We never thought this would work so well and we will do more of these indefinitely.
In 2020 we also had to quickly adapt our two main supporter campaigns, the first for a gender-equal UN committee and the second for a disability inclusive response to COVID-19. We soon learned that we would be able to run successful campaigns with both partners and supporters despite lockdowns and that digital engagement indicators showed that they were more willing to engage than ever before. Despite the pandemic we were able to digitally mobilise huge numbers of global supporters to take involved actions by testing new digital technologies and planning across channels. Our ambition for 2021 is to use digital campaigns to create a more equal world for those living with disabilities by harnessing digital's power to connect directly with people in the countries we work in and share messages far and wide.
I will be very interested to see how social media develops too over the next year or two – the events in the US feel like a bit of an inflection point, and a few celebrities are also pulling back from it. However, Sightsavers' social media channels grew during lockdown, and we continue to learn in real-time what our followers want and need to hear from us, so it's clear that it's a powerful communication tool. Our overall resolution must surely be to stay right on top of trend, remain tuned into our audiences, and make sure we make the best possible use of what digital has to offer.