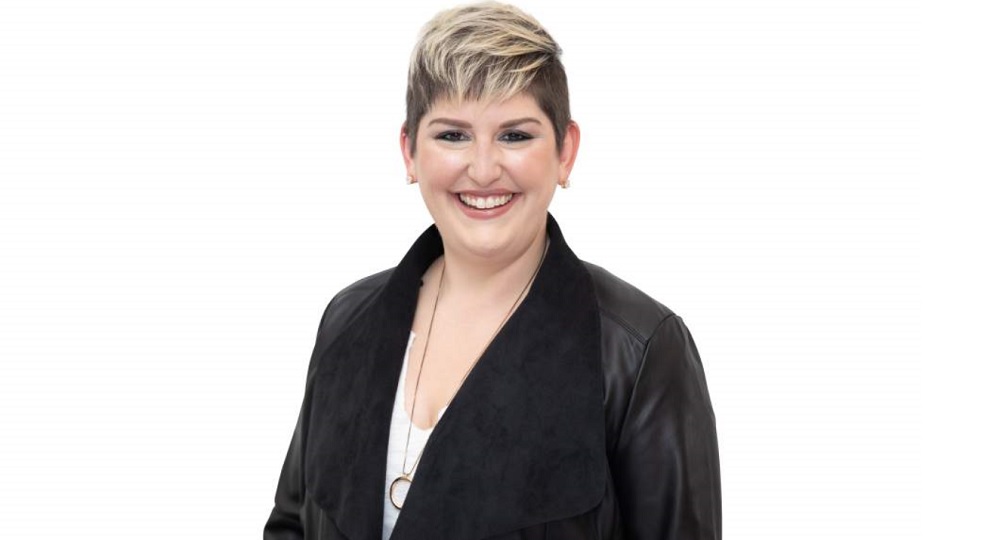 In our final interview of 2020, we spoke to a charity leader from the US doing brilliant work with digital during COVID-19. Heather Lynn, Director of Global Special Events at DKMS, tells us about how their online fundraising gala, held jointly with the UK arm of their charity, raised $3.5 million.
What digital changes have DKMS had to make this year?
The global pandemic confronts us as an organisation with enormous challenges in the fight against blood cancer. At the beginning of the pandemic, borders were quickly closed, airline travel came to a halt, hospitals were overwhelmed with COVID-19 cases and many of them were mandated to stop unrelated bone marrow and stem cell donations as they were considered "elective" surgery. 
DKMS had to quickly pivot because we know blood cancer patients all over the world depend on us to find their perfect match – their second chance at life. They rely on ordinary people taking on the selfless act of donating their stem cells and bone marrow to complete strangers. Those who depend on us cannot wait for "normalcy" to arrive. 
In order to combat our new reality, DKMS instituted the following operational changes: 
In addition to virtual events, we shifted from in-person registration drives to registering donors virtually. Interested registrants can request swab kits be mailed directly to them at their home. We continue to host drives through our virtual platform. This platform creates a sense of community, through setting registration goals for the organisation hosting the drive and enabling them to "come together" in a socially distanced world. 

Added new collection centres to minimise travel for donors and almost completely eliminate the need for air travel.*

Developed transportation logistics that utilised cargo planes to circumvent the need for couriers and keep bone marrow and stem cells arriving on time to their international destinations. 

Increased lost-wages financial support for donors who had to be quarantined post-donation. 
*I was one of those stem cell donors! 🙂
Tell us about your virtual Gala. 
The Annual Gala is one of DKMS's biggest events of the year that brings together over 900 key supporters who help raise awareness and crucial funds for our lifesaving mission.
This year, due to COVID-19, the UK and US DKMS charities joined forces for the first-ever virtual Gala with the help of the Thyngs platform, which not only helped us build an experience but it processed all the event tickets and donations made throughout the evening as well.
Invites and the link to the Gala were sent out to our contacts via email. Those who received the link were able to purchase event tickets and / or make a donation. On the night, the landing page presented a choice between a UK (GBP) or a US (USD) user journey so that Gift Aid could be added for UK (GBP) supporters.
The virtual DKMS Gala raised $3.5 million in total, $140,000 of which came in through the Thyngs QR code giving platform during the week of the event. Most importantly, 3,000 people viewed the Gala, which featured an emotional stem cell donor and blood cancer patient meeting.
The evening honoured Niren Chaudhary, CEO of Panera Bread, and his wife, Aditi Chaudhary. The pair shared the incredible story of their daughter, Aisha Chaudhary, who passed away in 2015, but not before inspiring millions as a young author and motivational speaker. Guests were treated to an electrifying musical performance by multiplatinum singer songwriter LP, who was introduced by actress Jaime King. 
Despite the fact that this year's Gala did not physically take place in New York, the City still celebrated DKMS's incredible work by lighting the Empire State Building red during the event, while supporters across the five boroughs watched from home.
How did you use QR codes at the Gala?
It was important that our supporters who were watching the event felt special, so Thyngs helped us make the donation experience bespoke and in-line with the aesthetics of the evening. The landing page presented customised templates for the following:
Payments for purchasing Gala sponsorship levels

Instant donation experience for support across the night

The option to request a donation invoice. 
During the event, there was a special QR code presented in the corner of the screen so that donors could scan it, or click the provided link, as they watched from home. Having it placed on the screen meant that donors could support the charity at any time during the event, capturing in-the-moment satisfaction. Plus, we had our star speakers introduce and explain the process throughout the Gala, so its presence acted as a great prompt and an educational tool. 
What were the results?
The results were beyond what we had hoped for. We saw a 38% conversion rate using the QR code and received an average donation total of $823.91.
Given that our Gala typically brings in $300,000-$400,000 onsite through our live auction and general CTA's, it was imperative for us to encourage donations in a different way on the night of the event. Thyngs was instrumental in helping us to underwrite the registrations of thousands of potential stem cell donors.
What are your 2021 tech predictions for charities? 
In the future, I imagine charities will plan for hybrid in-person/virtual events so that they can widen their reach and incorporate the use of QR codes or text-to-pledge to expand their onsite fundraising. This was a huge takeaway for us this year, and we are excited to explore even more innovations to the standard Gala model.