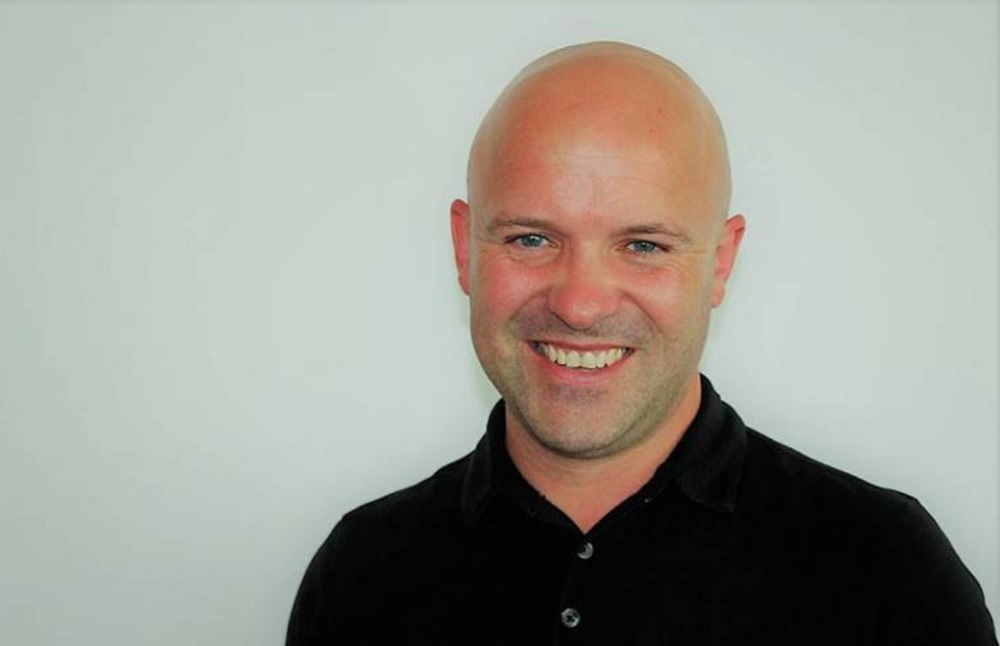 In the latest in our series of interviews with leaders doing amazing work with digital during COVID-19 we were delighted to speak to Chris Ashworth, Head Of Public Benefit at Nominet, about his Reboot programme. 
1. The digital divide has had a huge impact on vulnerable groups and disconnected students during the pandemic. Can you tell us more about this?
We began to see the impact of the pandemic on the digital divide in late February, when we flagged that people from disadvantaged backgrounds would struggle to access online services. We lobbied the 4 big telecoms companies and DCMS about zero rating access to essential services such as digital NHS services.
As we watched the stories coming out of Italy we realised that it was even more critical for people to access digital at this time of crisis. For the people who were most vulnerable to COVID the only way to access services was to leave their house. The very services that they needed such as food, the GP and pharmacies put them at risk of getting the virus.
The digital divide is nothing new and it's borne of social inequality. The question we were asking ourselves was how can we do this and flatten the curve? If people didn't have a network, how could they access food and medical care? We knew that a quarter of a million people didn't get the SMS telling them to shield. Data poverty is a huge issue and this became a major issue during the pandemic. Accessing digital could be a matter of life and death.
The stories kept coming. We got an email from the head of the ICU at St Thomas' Hospital asking how they could access 3.5k tablets which could be used during end of life care, so loved ones could speak to families.
You'd never think that there could be tears of joy when someone gets a tablet but there were. Like Tony, a big burly guy who was having to shield as he'd just had a heart transplant and who could now talk to his family online via the tablet we sent him.
2. What is Reboot?
Reboot is a follow up to the emergency campaign DevicesDotNow. We knew that demand outstripped supply; we knew we could get 130k devices but we needed 250k.
Through previous work I knew that it was hard to get companies to give wiped devices due to regulation and data protection. Laptops, tablets and phones are our most precious and expensive items but ironically they are hard to reuse and reboot! We need to be more aware of the impact of this on the environment and the digital divide. Legislation and regulation are a blocker.
The scale of the challenge is huge. I knew that there are 9 million people on the wrong side of the digital divide, who can't use the internet and their device by themselves. Just 1 in 5 kids on a pupil premium could access digital during lockdown.
During lockdown we got lots of approaches from everyone from small community groups to universities and bigger charities. To meet demand we realised we had to flip the model. We were asking tech firms to give a large amount of devices and realised that instead of asking a few organisations for a lot we needed to ask lots of organisations for a little. We heard that during the pandemic many people were passing on devices to each other so Reboot builds on this behaviour.
Reboot allows any community group or school to go onto our platform and customise their own digital inclusion scheme. We give people the tools to do this and a downloadable PDF on what might work for you in your context and community. It shows you how to appeal for used devices in your area.
In any given town there may well be at last 200 small business and 10K devices and across those settings there are tons of digital devices which can be reused with a bit of TLC. There are between 11-40 million devices out there of which a large proportion are reusable. It doesn't always have to be new kit!
3. What does success look like for Reboot?
We want to normalise people reusing devices. It is only through reusing devices that supply can exceed demand. In a few years' time I hope people will assume that you don't need a new device to get online.
I also want Reboot to be a town square for where digital inclusion can happen effectively, where any digital champion or scheme can find a space and a place where they can approach digital access and inclusion in their area. A big element of this is the community element of the platform, where innovation can start and flourish.
Every digital inclusion programme is built on 3 pillars: access to devices, connectivity and support. We have collapsed the cost of the device, but we now need to move the debate onto connectivity e.g. through data pooling and data gifting. The difference in educational attainment we are seeing is because of the digital divide.
4. With many challenges ahead, what would you advise charity leaders to prioritise in digital before the end of the year?
I encourage all charity leaders to use our platform and get to know the step by step process. They also need to think beyond digital in fundraising and comms to a blended model of service delivery. It's not a new message but it's become a critical message.
Digital is vital for maintaining connections with each other. With impending localised lockdowns how can we adjust our service so come what may we maintain that connection with our users?
On the Catalyst site there is tons of valuable information for charity leaders. Use those resources. There are lots of people out there who are willing to help.
Finally, everyone has been changed by the pandemic. Charity leaders have a window now to prepare for the changing relationship with their users. Plan for how you can use digital to do this.