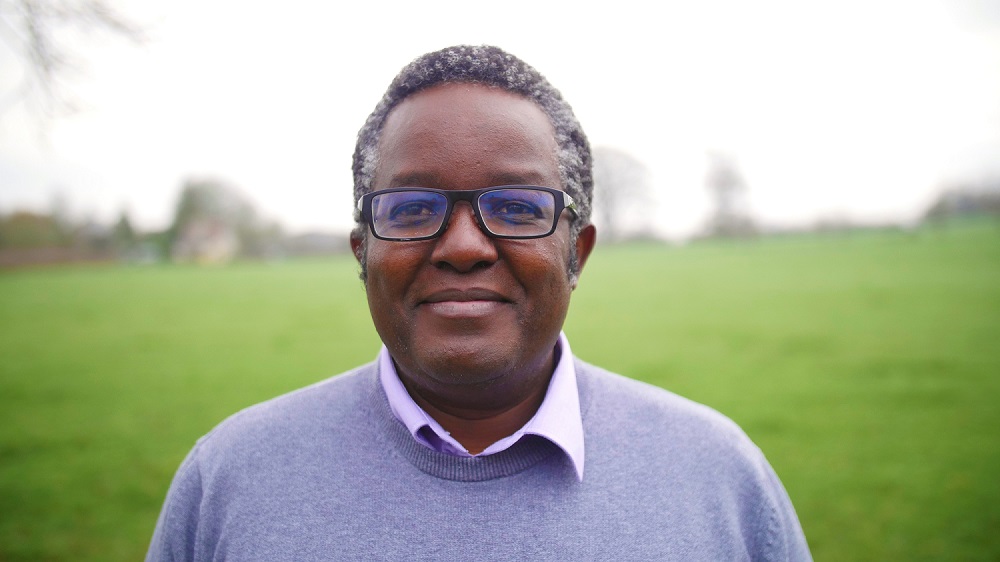 In the latest in our series of interviews with charity leaders doing fantastic work with digital during COVID-19, we spoke to Donald Mavunduse, Director of International Operations at the sustainable development charity Send a Cow. Here he tells us about some of their communications challenges during this pandemic, and how the teams in Africa have used digital to reach even the most remote villages.
1. Can you tell me more about how Send a Cow have been using digital to respond to COVID-19?
Not everyone has access to radios, TVs and mobile phones, let alone the internet. In addition, poor people from rural communities, who are living off the land, don't always have the money to buy phone credit, especially during this global crisis where markets they would normally visit to sell produce are in lockdown.
We've had to think very carefully about how we can keep our staff safe while giving much needed support to the communities where we're already engaged. Making sure that the leaders of community Self Help Groups have mobile phone credit and can pass on the latest advice from government has been key. It also means that our field staff can support them from a distance where travel is restricted.
In the UK of course, like so many organisations, staff have been working from home and embracing video conferencing for meetings, and our internet connections are fast enough to cope with this technology. For our country teams that's not always the case, and power can also be an issue at times. We've probably been using mobiles and WhatsApp more, which is often a go-to platform for sharing images and updates from remote communities.
2. Tell me more about the digital divide in Africa
This 'digital divide' in rural Africa is very different to how we view this in the UK, where the term normally refers to a gap in digital skills; either for access to certain jobs or between generations. In remote rural communities in Africa, it's primarily an issue about access to all forms of communications technology; technology that is proving so vital in public health measures around the world.
For people taking part in Send a Cow's programmes, who are often living a long way from towns, this digital divide was of even more concern. We've taken a very Send a Cow approach; of starting with what you've got, to find a work-around.
3. How have Send a Cow been dealing with this issue?
Our approach to development is to provide long-term training in sustainable farming, gender equality and business skills, and it means that our programmes cost as little £10-12 per household per year.
By the time our projects end, participants are feeding their families, selling surplus crops, and earning enough money to pay for their basic needs as well as developing small businesses that can sustain them for years to come.
Of course our focus right now has to be to respond to the immediate needs of people at risk of coronavirus without losing sight of the need to help them recover in areas such as food security.
It's vital that families understand how to protect themselves and prevent the spread of the virus.
Promoting good hygiene, by providing families with the materials to make tip-taps, as well as soap so they can properly wash their hands has been a big focus for our teams.
As our teams have not always been able to travel, we have used mobile technology to get the messages through our existing community resource persons and networks.
To ensure we reach as many people as possible, we're also conducting radio broadcasts to spread health and hygiene messages.
4. What would you advise other charities who're tackling similar challenges?
With the impacts of Covid-19, focusing on the short and long term needs of most vulnerable is very important. Charities will also need to be flexible and adaptable in their responses without compromising quality; adapting to local situations, and varying constraints.
At Send a Cow we've followed local government health advice from each of the six African countries where we work. Where possible, we're working with them and other NGOs to ensure that communities receive consistent messages and support to help prevent spread of Covid-19 – this is the best use our collective resources.
We've taken a two phased approach. First is help to slow and stop transmission of COVID-19, and the second phase will be supporting the longer-term social and economic recovery of communities that are affected. We aim to start the second phase in August. .
I would encourage other organisations to remember that digital technology can be a useful l tool, but it is not a replacement of personal interaction with vulnerable communities. In our case, our skilled peer farmers and volunteers have been able to exercise appropriate social distancing whilst helping vulnerable members of the community, so no-one is left behind.