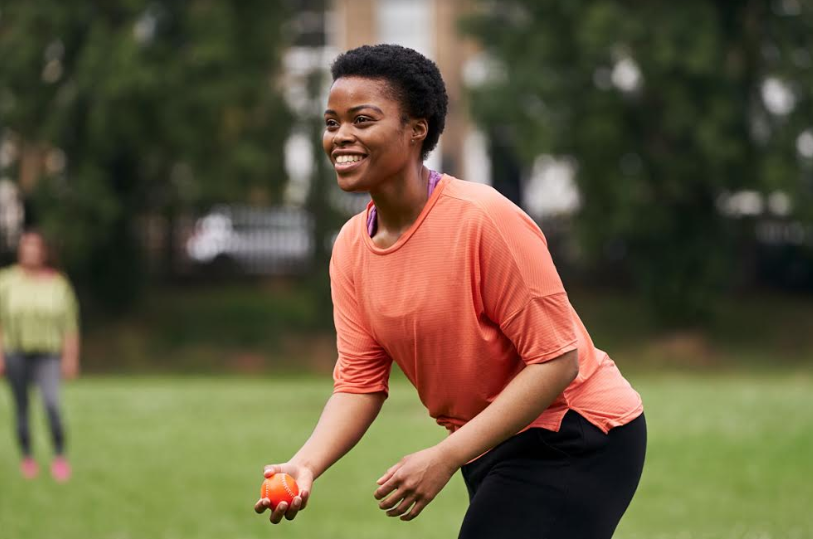 As part of our series of interviews with charity leaders doing amazing things with digital during COVID-19, we were pleased to interview, Allison Savich, Sport England's Strategic Lead for Data and Market Innovation.
1. Can you tell me why innovation is important during the COVID-19 crisis?
We are finding that among the uncertainty and hardship of recent months, the COVID-19 pandemic and subsequent lockdown period has surfaced a renewed appreciation for being active, for both our mental wellbeing as much as our physical health. However our research shows there remain major inequalities within society, with too many of us not able to access activity in the same way, and missing out on the health benefits. These inequalities aren't new, but they are being exacerbated by the pandemic which is why we want to act now to ensure they don't get worse.  We believe that innovation can play a key role in helping people overcome the challenging circumstances that COVID-19 has created so that they can lead more active lives, and in turn help remove the inequalities that exist within society.
2. You're doing some great work to support people from BAME backgrounds. Can you tell me more about this?
Our vision is that anyone in England, regardless of age, background or ability, should feel able to take part in sport and physical activity. But as mentioned, there are long standing, deep rooted inequalities that mean that currently only just over half of Black people in England reach the recommended amount of physical activity each week.
To understand this further, we undertook some groundbreaking research into the levels of activity of Black, Asian and other minority ethnic (BAME) groups. This research was vividly brought to life at a major conference we hosted earlier this year in Birmingham. We also have a partnership with Perrett Lever which has in the past year placed 23 candidates – 61% of whom are from the wider BAME community – onto the boards of sports organisations.
Sport England itself has also focused on ensuring a genuine diversity in its Board membership, with over a third of its membership coming from Black or Asian heritage. But we know that is by no means enough, so we are currently using our coronavirus response to focus unashamedly on those members of our community hardest hit, with £20 million directed to our 'Tackling Inequalities Fund' which has been wholly designed to reach out to under-represented groups, including BAME communities during this time. We are also including BAME audiences as a key focus in our most recent open call for innovative solutions.
3. What is the Sport England Innovation open call?
Sport England's standard approach to find out what is happening locally would be to announce a fund and encourage people to apply against a set of criteria. But we didn't think that was the most appropriate approach to hear about the innovation happening and the solutions that are already out there helping those people and communities who have been hardest hit by the coronavirus period.
So the Innovation open call is all about starting a conversation with individuals or organisations who have existing or adaptable solutions that align with one of three key challenge areas. We are looking for brilliant solutions that help people who are experiencing (1) changes in circumstances, (2) mental health or (3) digital exclusion as a result of COVID-19. The audiences we are focusing on are women, people on low incomes, older adults, people from BAME backgrounds, disabled people or people living with long-term health conditions.
We didn't want to make it an onerous, stressful process when we've all got enough stress in our lives, so it is 5 short questions, where we ultimately understand a bit more about how your solution is addressing one of the three challenges, which audience it is designed for and what type of support you would like in order for you to have an even bigger positive impact on the lives of people over the next 6 months.
4. What should people do if they want to get involved?
To select who we ultimately work with, we would love anyone who has a relevant product or solution to fill in the short form on our website. This is a broad offer of support – we are offering access to our connections, advice, research and insight or maybe a small amount of funding. And we are particularly keen to hear from organisations that are new to us, that may never have heard of Sport England before, and may be in other industries, because we know there is a wealth of talent unknown to us with vital contributions to make.
We believe that now is the time to act, innovate and do things differently to affect positive change.  So if you, or someone you know has a solution that helps people who are experiencing changes in circumstances, mental health problems or digital exclusion as a result of COVID-19, we want to hear from you.