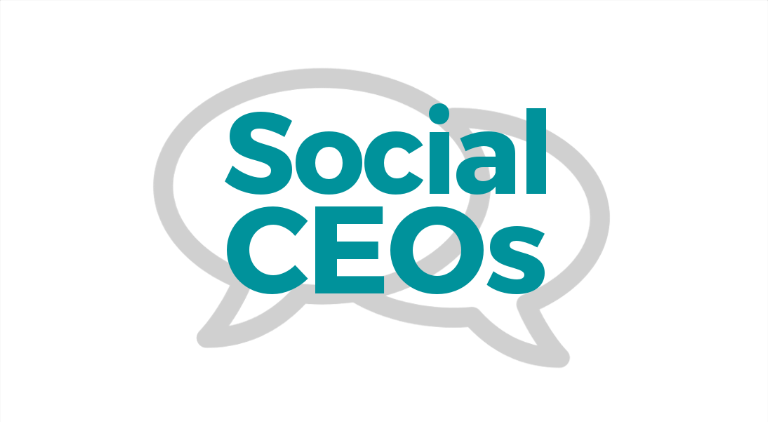 We are so excited to be opening nominations today for the 2019 Social CEOs awards. Following a turbulent week in the UK, find out what we can learn from previous winners about how to speak truth to power in my new piece for  Civil Society. 
Who can enter?
It's the 7th year we've run the awards . We've had some fantastic winners,  from Kate Collins of Teenage Cancer Trust to Peter Wanless of NSPCC to Louise Macdonald of Young Scot. We welcome nominations from anyone who is a leader at a registered charity, of any cause or size, based anywhere in the world. We're especially keen to see a diverse range of nominees.
What awards are on offer? 
We have 4 awards to recognise individuals' social media presences in the following  categories:
Top 30 CEOs on social media (from which the judges will also select an overall winner)
Best trustee
Best senior leader (director or equivalent i.e. head of)
Best rising star (senior manager/manager level)
In addition, we have 4 awards in our digital category:
Digital CEO
Digital leader (trustee, director, or head of)
Digital trustee
Digital champion. This is open to anyone who works with a charity from volunteer level upwards.They must have championed digital both within their charity and across the sector they work in.
What are we looking for from the digital awards?
The 4 digital awards have a wider focus than the others. To win in one of the social categories you need to be great at social media (obviously). But the awards have always been about leadership as much as channels. As previous winners have shown, social media is a real test of how you communicate as a leader, how you influence key stakeholders and how willing you are to put yourself on the line to fight for your charity's cause.
In the digital categories we're looking for excellence of wider digital leadership. We'd love to have nominations from charity leaders who are blazing a trail in any area of digital. For example: they could have led a digital transformation project, or helped their organisation increase its digital fundraising, or be a trustee who helped champion digital, getting the rest of their board and the charity to use it more effectively. They'll have had a clear vision for how their charity could progress in digital and led the way to make it happen. We'd like you to provide some concise information on the nomination form to show how they have made a difference, such as stats and examples. We're also interested in where they may have followed best practice of any kind such as frameworks, guidelines and resources, although this is not essential. Whilst it would be great if nominees in the 4 digital categories are good on social media as well, it's not imperative in the way that it is for the social categories.
How do I make a nomination?
Nominations can be made here. It is free to enter. Please send us your nominations by midnight on Friday 27 September.
Who's supporting this year's awards?
This year our awards are supported by Trillium who deliver digital transformation for membership and charity organisations.  We are delighted that Civil Society have returned as our media partner.
Who's on the judging panel
Once again Simon Blake,  CEO of Mental Health First Aid (MHFA) England, will be chairing our judging panel. He is joined by:
Kate Collins, CEO of Teenage Cancer Trust (and last year's top Social CEO)
Sarah Hughes, CEO of the Centre for Mental Health (and one of last year's top 30 Social CEOs)
Alison Lowe, CEO of Touchstone
Vicky Browning, CEO of ACEVO (and former Social CEOs winner)
Julie Dodd, Director of Digital Transformation and Communication at Parkinson's UK (and the 2018 winner of Best Digital Leader)
Yas Georgiou, Head of Digital Engagement at GOSH
What happens next?
This year's awards will take place on the evening of  Thursday 21 November in central London. If you can't  be there, the results will be unveiled officially in the press the morning after.
We look forward to seeing who you think is a star on social media and digital. But remember: you've got until midnight on Friday 27 September to tell us who you think should win , so get nominating!