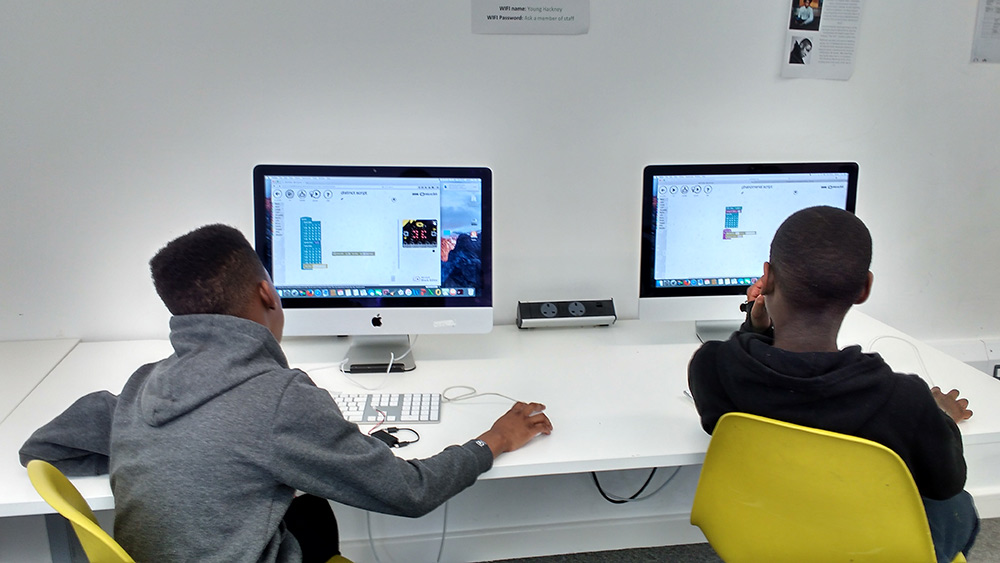 We're delighted to feature a guest blog from Chris Ashworth, Programme Director at Nominet Trust.
Digital technology allows us to reimagine how we tackle some of society's most pressing issues. Here at Nominet Trust we've been at the forefront of the social tech movement for almost 10 years, supporting hundreds of initiatives in addressing a wide variety of grassroots and international social challenges. Some harness mainstream digital platforms and apps, such as the Now Group's JAM platform, while others pursue more advanced forms of new technology such as blockchain, as in the case of Alice.si.
The freedom to use technology to create and imagine new possibilities is enabled by its permeation through our everyday lives. It has become integral to how we interact, transact and communicate with each other. But there is a paradox. Digital technology also plays a role in creating or accentuating some of the major social challenges we face today.
Evidence of digital technology as a force for good vies equally with predictions of a dystopian future and those most vulnerable are often amongst some of society's most disadvantaged.
Although policy and regulation — the forces to protect society from harm and afford its citizens a duty of care — are fighting hard to keep apace, the 4th industrial revolution is accelerating change faster than at any time in our history. Operating on a global level means enforcement is only as strong as its weakest link. Claire Lilley, Head of Child Safety Online at the NSPPC, brings this stark reality to life in her recent article: "Out in the real world you'd be comfortable for your child to go to a youth club, but there are laws in place to stop them entering an adult environment, such as a night club. Yet online our children are finding themselves in a very adult arena, with scarce legal safeguards to protect them."
The Lloyds Bank UK Consumer Digital Index 2017— which benchmarks the digital and financial capability of consumers in the UK — classified 21% (11.5m) in the UK as not having Basic Digital Skills. Addressing the societal challenges created by a digital divide will need to take many forms. Change doesn't happen by one actor alone — it is complex. There is no end-point to change — it's a constant. But change won't happen if the voices from the third sector are quiet.
While researching our Digital Reach programme and exploring why there are still 300,000 young people in the UK aged 15-24 who lack basic digital skills, we found many varied and credible programmes already responding to this need.  A majority of these were being funded and delivered by the national and multinational tech firms and serving a 'beyond basic' range of skills that often required at least some level of disposition, motivation and access from the users. Without doubt these programmes are doing extremely valuable work and having a positive impact on many young people. But for the 300,000 facing many layers of disadvantage they remain hard to reach. It's these people who really need the third sector to elevate its position in this space, and represent their voices in our digital-by-default society.
Why is it that the loudest and longest serving voices from the third sector have been absent from this response so far? Is it a lack of academic research providing a body of evidence into the social problems stemming from technology? Or a lag in the digital capabilities of charitable organisations themselves? It may be that there has been limited recognition and understanding that technology and social issues are intrinsically linked at a programme policy level in many of our third sector organisations?
Nominet Trust's Digital Reach programme is exploring how that might change. When designing the programme, the main question for us was whether the deepest expertise needed to provide digital skills to disadvantaged young people lies in either building and maintaining trusted relationships, or in the provision of digital skills itself. Our six pilot programmes are exploring how those two concepts marry together by ensuring each pilot is led by expert youth organisations but supported by digital skills experts. Essentially, we are inverting the conventional approach because we believe that relationships led by experts are vital and are most often provided by third sector organisations.
Commenting on its Digital Reach pilot, Anna Smee, CEO of UK Youth, said: "Working alongside a trusted adult, in safe spaces that are familiar to young people, peer educators are able to share their personal, honest and relatable knowledge in an inspiring and engaging way. They are best placed to understand the needs of their peers and tailor support accordingly, allowing all young people to feel comfortable knowing they're dealing with similar issues and providing the opportunity to grow and learn together as a group."
As tech innovation continues and its benefits and challenges permeate all aspects of our lives, the role of the third sector needs to be integral in realising its potential, as well as helping to resolve the issues it creates.
Further information about Digital Reach and the organisations involved can be found here.
Follow @nominettrust and @chrisashworthNT
Nominet Trust is the charitable foundation of Nominet – an internet company delivering public benefit and the trusted guardian of the UK namespace – one of the world's largest country code registries. With the proceeds of its successful registry business, Nominet set up and supports Nominet Trust, the UK's leading social tech funder.
dfdfdfd