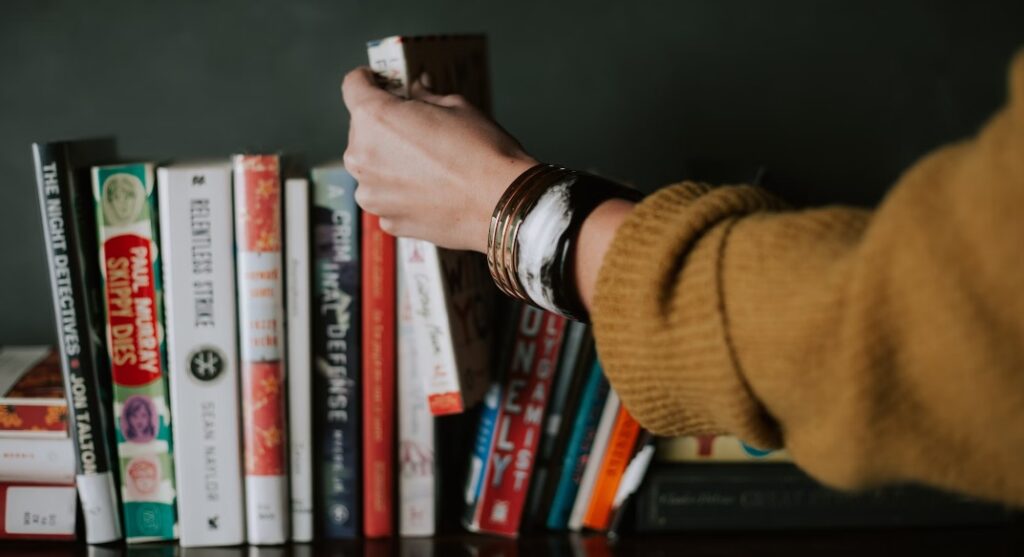 One of the things our team loves the most is a good book. Here are our recent recommended reads including links to where you can hear more from the authors themselves.
Not only does our team love reading, but we also love speaking to authors as part of our leadership podcast, Starts At The Top. We discussed the latest workplace trends with Dr Michelle P.King, author of How Work Works and expert on organisational culture. Her book is a great, practical guide to how to make your organisation more inclusive but also to how to futureproof it, so you're ready to tackle trends such as the growth of AI. I found the sections of her book on what it feels like to be on the sharp end of an exclusionary culture really resonated with me, as well as offering clear steps for change.  I'm going to keep this one in my back pocket and recommend it to leaders who need support on this topic.
Speaking of inclusion, the media is full of stories about refugees and migrants. But who are the people behind the headlines? This issue feels even more important now. We spoke to Mathilda Della Torre, author of Conversations from Calais: Sharing Refugee Stories, which documents  the conversations between volunteers and migrants from Calais. The book is a stark reminder that any of our lives could be upended in a moment, and shows us that empathy and curiosity is vital to understanding those who find themselves having to leave their homes.
We also spoke to Samuel Kasumu, who is an award-winning social entrepreneur, commentator, and strategist. He was the most senior black advisor in Boris Johnson's government, until he left his role in April 2021. Kasumu felt like an outsider during his time in Whitehall, and this became the inspiration for his new book, The Power of the Outsider. This book really struck a chord with me as I know from my own experience as a woman of colour that feeling like an outsider is something I have carried with me my whole life.  Yet there are advantages to being an outsider and it can be a source of strength, as it means you can offer a unique perspective and blaze a trail all of your own. Kasumu's book is a fascinating journey into what being an outsider really means, and will give leaders insight into how to create a culture of belonging in their organisations. I highly recommend this book for anyone interested in inclusion.
The pandemic got many of us thinking about relationships, and the quality of our connections with others. So Elizabeth Day's  latest book Friendaholic came along at just the right time for me. Day's podcast How to Fail is one of my favourite all time listens. In Friendaholic she discusses the nature of friendship, different types of friendship, and what to do as friendships grow and change. It's a refreshingly honest study into what it means to connect with others, and to feel seen. It also made me contemplate all the different relationships in my life, from my family to friends to work colleagues and allies, what I seek from those connections and what I can give in return. It's a book that will stay with you and keep you reflecting long after you put it down.
Speaking of podcasts, I loved listening to Dacher Keltner on another of my top podcasts, Diary of a CEO. His book Awe: The Transformative Power of Everyday Wonder , is about finding the key to a more fulfilling life, and perhaps even the secret of happiness. It's that feeling of being part of something much bigger than yourself, whether that's the view from the top of a hill or listening to an amazing piece of music. This is a great read if you feel that you're stuck on the treadmill of daily life and seeking something beyond yourself. I will be returning to this book again as it's so thought provoking.
Off Menu is another of podcast that I love so I enjoyed reading James Acaster's Guide to Quitting Social Media. It's a mix of self help manual and biography and is a very funny book about social media addiction. And although it had me chuckling throughout, it did make me think how often I scroll through Instagram. This would make a great Christmas present for anyone contemplating a digital detox.

What are you reading at the moment?