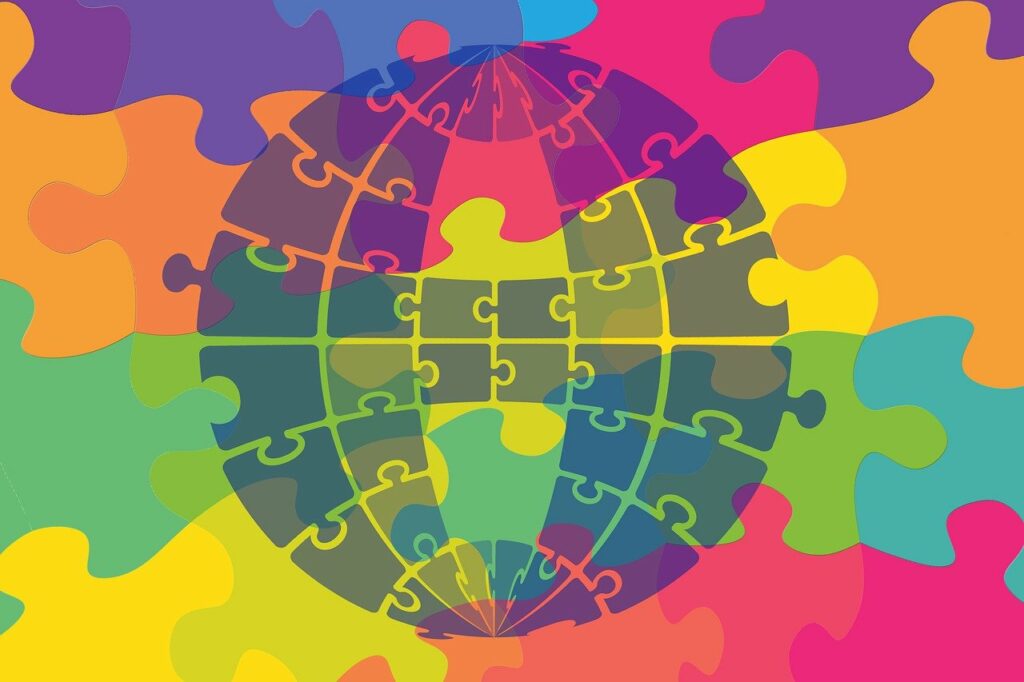 Many of the charities we speak with are making progress with inclusion. As part of your equality, diversity and inclusion (EDI) plans you might be looking at recruitment, staff retention and how you can help your charity's work reach more minority groups. Yet, as we all know, unconscious bias can show up in all kinds of situations. And that's where procurement processes can get overlooked. In this blog post, Zoe Amar, Kit Hunwicks and Suzy Christopher consider how digital procurement processes can be made more inclusive.
Digital procurement might not sound exciting but it's an area where power dynamics, money and new versus old ways of doing things collide. And that's why it's a great opportunity to take a more inclusive approach. Welcoming new people and their ideas into your organisation needs to be done in an inclusive way so that everyone benefits.
Recently, we've had a number of charities ask us about how to make their digital procurement processes more inclusive. This might involve asking agencies to tender for a new website, new CRM or other significant digital project. Building inclusion into new flagship products and initiatives can help your charity take a leap forward in digital. As can partnering with an agency who has the right expertise.
Despite being a digital agency, inclusion has become a big part of what we advise charities about. Inclusion needs to be the golden thread running through everything you do in digital, from progressing your digital transformation, to developing your digital strategy or working on new ideas for online fundraising. We believe that inclusion is the cornerstone of developing a sustainable approach to digital.
We recently worked with Paul Hamlyn Foundation on the procurement process for their new website, understanding users' needs and specifications to developing the brief and guiding them through the pitch process. From our previous work with them creating their digital strategy, we knew that they have a highly committed approach to inclusion. We wanted to ensure this was demonstrated throughout the digital procurement process so that it reflected their values and attracted suppliers who were equally committed to EDI.
Here is what we learned from this project and the many other digital procurement processes we have supported charities on (and of course from our own experience on the other side of the table):
1. Set ambitions and be specific
It's rare to find a charity that doesn't want to be inclusive and we know that most charities would want their procurement process to reflect this. In order to make it happen, it's good to have specific goals about what inclusion will help your organisation achieve linked to outcomes. For example, perhaps you want your new website to help you reach more young people, more supporters from minority groups or potential employees and volunteers from diverse communities. Having a clear idea of your EDI goals means that you can build them into the procurement process and be more discerning about what you are looking for and who can help you do it.
2. Acknowledge where your charity is at with inclusion
Perhaps your charity has come a long way with EDI over the last few years. Maybe you are just getting started. Either way, the digital procurement process is a good opportunity to take a step forward with inclusion – especially if you frame it in that way with colleagues. This is where referring to the EDI goals you've set for the procurement process are important.
Procuring can feel like a transactional exercise, making it harder for different voices to be heard. Instead, when discussing the project with your colleagues, frame it as a chance to do things differently and to learn more about inclusion. For example, "We want to bring in a supplier who can help us involve different types of lived experience in the design process." In our experience, this is a great way to engage colleagues by igniting their curiosity and refocusing the process so it is about people and relationships.
3. Change up the traditional pitch structure
Traditional style pitches are a fact of charity (and digital agency) life. These usually take a formal structure with the agency presenting for half an hour followed by discussion. Aside from the use of PowerPoint and Zoom, this format feels like it hasn't changed much since the days of Mad Men in the 1950s.
We hear time and again from both charities and agencies that the most valuable elements of these meetings are the discussions. In conversation, both parties can learn a lot from seeing each other think on their feet, getting a sense of what it would really be like to collaborate. So why can't the pitch process be oriented toward that?
Very formal pitch processes can end up benefiting those with the greatest privilege as they are likely to be the most confident in such a high pressure situation. We also know from our own internal discussions that traditional pitch processes aren't always accessible to those with disabilities, for example, those who are neurodivergent.
The best way to tackle this is by having a frank conversation about the power dynamics that come into play in a pitch process. Everyone gets nervous in a pitch situation, as there is a lot at stake on both sides of the table. For example, either the charity or the agency might bring a large number of colleagues to the pitch as an indication of the range of skills and responsibilities. Yet the more people there are in the room, the harder it is for everyone to be heard.
We recently worked with a charity who were committed to making the pitch more inclusive so that it set the tone for their expectations of the project. They framed it as a conversation with plenty of time to explore how the charity and the agency could work together in a truly collaborative way.
We suggested to another charity that they take a more radical approach, telling potential suppliers that they had an hour with the charity but it was completely up to them to use it as they wished. The only criteria were to help the charity reach specified outcomes so they could make a decision about who they should work with.
During a pitch process you might have a 'chemistry meeting' to test out how you get on. Whilst building a strong partnership is key, this meeting also needs careful thought. We were struck by a recent conversation with a client of ours who said that looking for the best 'fit' as part of the pitch process could lead to unconscious bias. This is absolutely right and we all need to guard against it.
Whether we are on the charity or agency side, we all need to sense check if we are hiring because someone is truly right for the role or whether we subconsciously feel that they are like us.
4. Make time to discuss how users of lived experience will be involved
We encourage the charities we work with to discuss how the agency envisages that users with lived experience will be involved in the project. It can also be helpful to ask the agency about its own journey with EDI in terms of its recruitment. The former is an especially critical issue as products that are tested on diverse users should put your charity in a good place to reach more people. Making sure you have plenty of time to discuss this as part of the pitch process, and including multiple opportunities to do so, from initial chats with suppliers right through to presenting ideas, will help the charity take due diligence on this approach. Equally, it will enable the agency to understand the level of the charity's commitment to this approach.
5. Share learnings with your organisation
Digital procurement processes should be learning processes. There's nothing like opening the doors of your charity to learn from potential new partners, as well as helping the agency learn from your approach. Building inclusion into your procurement can be a great test case and it will be really valuable to share what worked and what didn't with your colleagues so you can do it even more effectively next time. Bringing in a new supplier is a great way to learn alongside each other. Systemic power dynamics need to be shifted on both sides in order for this to happen. Digital procurement can be a good place to develop new types of partnerships, helping your charity create the space for challenges, new ideas and different voices to be heard.
Suzy Christopher is an associate with Zoe Amar Digital and co-founder of Untapped, an inclusive communications and marketing agency.
Kit Hunwicks is a freelance Strategist and UX Researcher and an associate with Zoe Amar Digital.