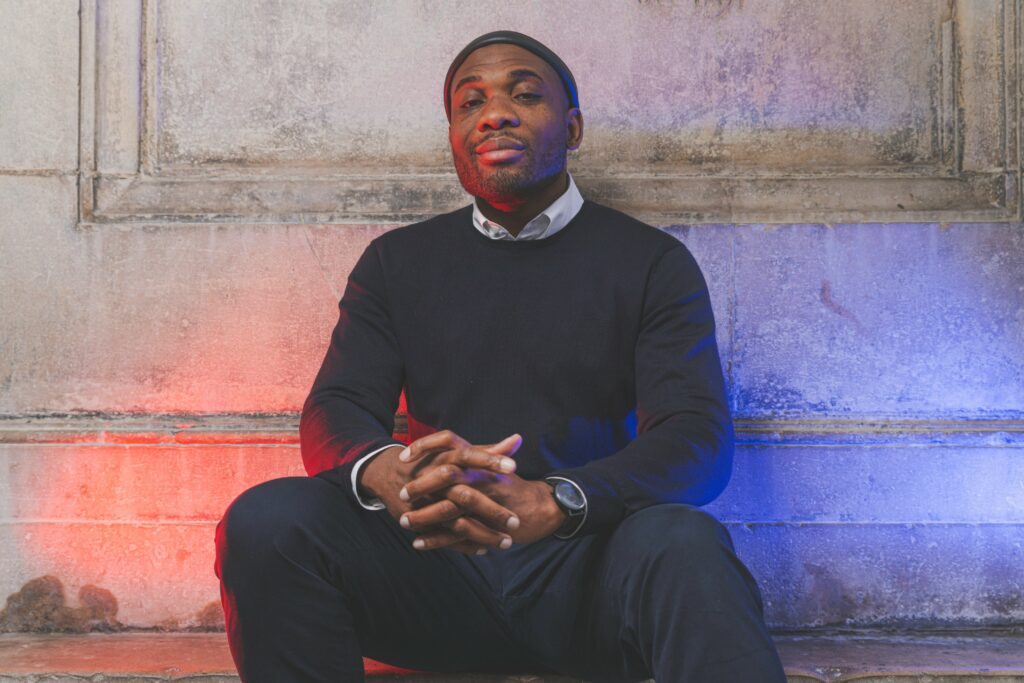 As part of our series of interviews with charity leaders, we talk to Ben Lindsay OBE, the award-winning author of the book 'We Need To Talk About Race'. He is the Founder and CEO of Power the Fight, a charity dedicated to supporting young people that have been affected by violence, and their families. Ben has worked for years in youth services in London and was previously an advisor to the Home Office and Centre for Social Justice on gangs, riots and serious youth violence from a public and mental health perspective. In 2022, Ben was named the Charity Times Rising Leader of the Year.
1. Tell us more about Power the Fight …
Power the Fight was launched in 2019, following the murder of two young people in South East London. One, Myron, I had known since he was a year old – he lost his life at just 17 years old.
In the past, I have worked in youth offending, community safety and mental health charities and I was a Pastor for 12 years. I have been working with local communities in different ways, but always there when young people have lost their lives. I work very closely with local and central government and it felt like the right time to launch this charity to foreground the voices of communities impacted by violence and to get their experiences and ideas heard upstream by government and decision makers.
We do this in four ways. We train and equip anyone working with young people on the issues relating to violence. We've trained over 13,000 practitioners in the last four years on things like safeguarding, violence against women and girls, gang exit strategies, understanding county lines and child criminal exploitation, how to be more trauma informed and how to become a more culturally sensitive organisation.
We also have podcasts, called Power Talks, to highlight the work of practitioners and innovators doing incredible work in this space and young people and community leaders. The third thing we do is support the families who have lost young people. We have given £30,000 to more than 60 families. This money lets them know that we care and pays for funerals and legal costs following these terrible events. We also work in partnership with the NHS to work specifically with families who are likely to be impacted by violence.
The fourth and final aspect of our work is the Therapeutic Intervention for Peace (TIP) programme, which is a co-produced and designed mental health programme for schools. We work with young people, teachers and parents and carers to change the culture of schools and increase wellbeing. Through TIP, we've worked with over 400 young people and trained 200 staff members and over 50 parents. As a result, we've seen school exclusions drop, wellbeing increase for teachers and young people and have supported teachers to become better equipped.
There have been barriers to therapy for minority communities and we work to break down those barriers by having youth practitioners, psychologists, therapists and counsellors from the same backgrounds and, in some cases, who look like the people they are engaged with to create an easier pathway to therapy.
In 2020, when the pandemic hit, we couldn't go into schools as much as we wanted to so we did some research to consider the barriers to therapy in minority communities. We interviewed 102 young people and did five in-depth interviews with families and over 20 with practitioners. What we found was that the young people refused to go to therapists. They felt the therapists they could go to didn't represent them, didn't look like them and didn't have the cultural awareness, intelligence, sensitivity, humility or competence to understand their backgrounds and where they were coming from. Parents and carers would say the same thing.
We saw that frontline youth workers and practitioners were getting burned out and they didn't have the clinical supervision to support them. There are lots of therapists out there but I don't think many of them are culturally sensitive to the communities they are serving. It's not just therapists – we can bring teachers, the police and other groups that work with young people into this conversation and ask, 'Are those professionals just academically trained or are they trained in ways to understand the communities they are serving?'
2. We'd love to hear more about Power the Fight's Mental Health Awareness Week programme …
As it's Mental Health Awareness Week, we've got a lot coming out on social media. There's a short film we're about to share. We're raising funds for TIP and making everyone aware that young people's wellbeing is something we shouldn't ignore. It's not just Power the Fight though. Generally, the government needs to pour more money into this space because suicide rates are up and young people struggle to find places to go. We need this culturally sensitive approach to mental health. More training is required to create therapy that is representationally appropriate.
3. What is the impact of violence on young people's mental health? What can we all do to help?
When we see the impact of violence on young people, we tend to go straight for the headlines. We see the statistics or the faces of the young people, we see pain and trauma, but we don't often go beyond those headlines and ask 'How did that young person get there? What was going on in their community or their family, among their peers?' When we ask about the ways in which violence impacts a community, we have to look at this in both direct and indirect ways.
If you have been a victim of violence, there will be trauma. But more young people are being impacted in indirect ways. If a young person is murdered, it impacts their friends and family, there is a multiplier and ripple effect in the community. We don't see how young people are trying to manage that pain. We also need to look at technology and social media where images and videos of violence are played out in real time. They are regularly seeing this material that triggers violent acts – and we wonder why their wellbeing and mental health is so poor.
The impact of violence is not just about being a victim but what young people are seeing and hearing in their communities that makes them anxious and fearful. The fear that young people have today is not something I had when I was growing up. When I grew up in South East London, my biggest concerns were the National Front and the BNP actively hunting black boys and girls. It was a different time. Now it's the fear of gangs, knives, violence and the impact of poverty and the pandemic.
We don't talk enough about external factors. You can't have billions cut from local authority budgets, where youth services have been ripped to shreds, and not expect the impact we have today. Young people are struggling and the people who are meant to be guiding them are no longer there.
4. How would you advise leaders to take care of their mental health?
It's the aeroplane analogy of putting on your own oxygen mask before putting them on your family or someone next to you. If you are not attempting to look after yourself, you can't look after anyone else.
Personally, I look after my wellbeing by running. I run a lot and I am doing a half marathon this weekend. That might be a bit extreme but find something that has nothing to do with work. When I go for a run, it's me, myself and my headphones and that really does help my mental health.
Someone also gave me good advice when it comes to therapy and that's to go when you don't need it. So when I felt I did need it, I was in a much stronger place because I had been doing it for so long. It felt like second nature.
Therapeutic support, a space where you can be honest with someone and finding something that is just for you, that energises you, will all help you find a space where you can lead an organisation without heading into burnout.
5. Do you have any advice for leaders on how to look after their team's mental health effectively?
We pride ourselves at Power the Fight on the fact that we are a trauma-informed organisation. We have 17 members of staff and no matter what you do, bookkeeping to frontline work with young people, everyone gets clinical supervision. Everyone has their line management but also a space and the resources to speak to a trained psychologist or counsellor about how they are doing with themselves and with their caseload.
I believe people came back from COVID in a different space when it comes to approaching work, with some people hybrid working and some home working. To make sure our wellbeing is supported, we need to create spaces where emotional and mental health is a priority. We meet regularly to share best practice and what we have learned and to share our feelings and support each other. We're very open. Importantly, we also have an element of fun. We go to events together and do fundraising – we work hard and we play hard.
The culture of any organisation is set by the leader, so if you are task oriented, that will play out. If your leader is empathetic about emotional health, that will also show. I think this is where my pastoral experience comes in. You may never have a perfect job but I think you can make a better environment where people don't hate coming to work. I hope for my staff that is the case.