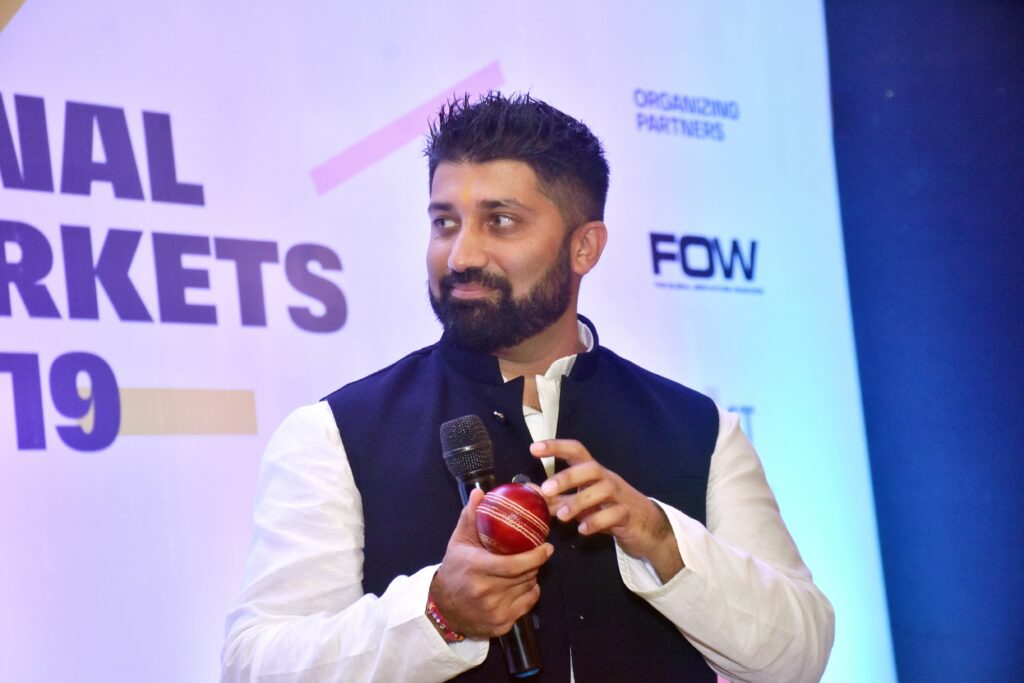 As part of our interview series with charity leaders breaking new ground with digital, we talk to Hanuman Dass, Chairman and Founder of Go Dharmic, a digital first, volunteer organisation that utilises the power of digital to promote social good. We find out how the organisation is utilising digital media and new online platforms for digital fundraising and promoting social good.
1. Can you tell us more about Go Dharmic and why digital is such an important part of what you do?   
Go Dharmic is a digital first, volunteer organisation that tries to utilise the power of the internet to promote social good. Through our Go Dharmic app, as well as through social media, we mobilise our volunteers into charitable campaigns. Our motto is 'Love all. Feed all. Serve all.' In that spirit, we try to help anybody in need.
Our campaigns include Feed Everyone, where we are working towards global nourishment, helping the homeless and families who are struggling to make ends meet; as well as Shape A Future, where we improve school facilities and build libraries around the world. We are also active in disaster relief areas and are currently working to help people in Ukraine.
2. What's the Community of the Future?   
The idea of the Universal Dharma is that we are all one. I believe that overt nationalism and differences between people will be less important to future generations. The internet has made it possible for us to associate and interact across borders, with different platforms developing their own social etiquette and goals. I'm convinced the youth today see boundaries as less important and this is something that is only going to become more apparent.
3. Tell us about your involvement in tech for good programmes . . .  
We've developed our own community app to support our campaigns and digital fundraising. The app is our primary way of coordinating our volunteers, celebrating our successes and developing our action plans – all condensed into one. The app also supports honest and personal communication. It's a great way for new volunteers to introduce themselves and share ideas.
4. What are the top 3 things you'd like to achieve with digital by the end of this year and why? 
We would like to establish new food distributions in places where we are not currently active. Increasing communication via our app would be essential for that. We see it as a great opportunity to better serve those who need help.
We wish to better leverage social media so that more people start to think in terms like "how can I bring about the most positive social impact and as little harm?". Online and handheld devices have changed our modes of socially engaging, yet it seems there's still a need to incorporate ethical care and conscience into these modes. Our modern lives are dominated by screens, we hardly ever talk about clients or consumers today, instead, we think in terms of users. People are on their phones and their laptops anyway, so, as a charitable organisation, our goal is draw some of their attention towards these social causes and show the user how they can make a profound difference.
We've set our sights on better utilising digital media and new online platforms for digital fundraising. Online services are proving crucial for campaigning for environmental and humanitarian disasters. Post-COVID, we've really seen the value in digital fundraising – it's become an essential part of philanthropy and will continue to be a key player in the future. Digital media offers a new type of stage that helps motivate and inspire donors and this is why we're hosting a 36-hour fundraiser on 6–7th March.
5. What would you advise other charity leaders about how to lead when so much is changing?
Technology is changing rapidly, with the imminence of the Web V3.0 being led by Blockchain technologies and ideas around the metaverse. The most important thing for leaders to remember is that the greatest benefit is brought about by changing people's hearts and minds. Inspiring a genuine care for our fellow living beings must be a core aim of all charitable organisations. Technology will be a medium for love to manifest itself. Love and care must be the foundation, and it's important to align technology with it.
Want to get involved?
The Humankind Fundraiser for Go Dharmic
Anyone can become a champion for the £1 million fundraiser on March 6th and 7th. Register here. 
In-person events:
Luton Hoo, Sunday March 6th March, 1pm onwards. Register here.
The Arts Club, London, Monday March 7th, 5pm onwards. Register here.
The Ukraine crisis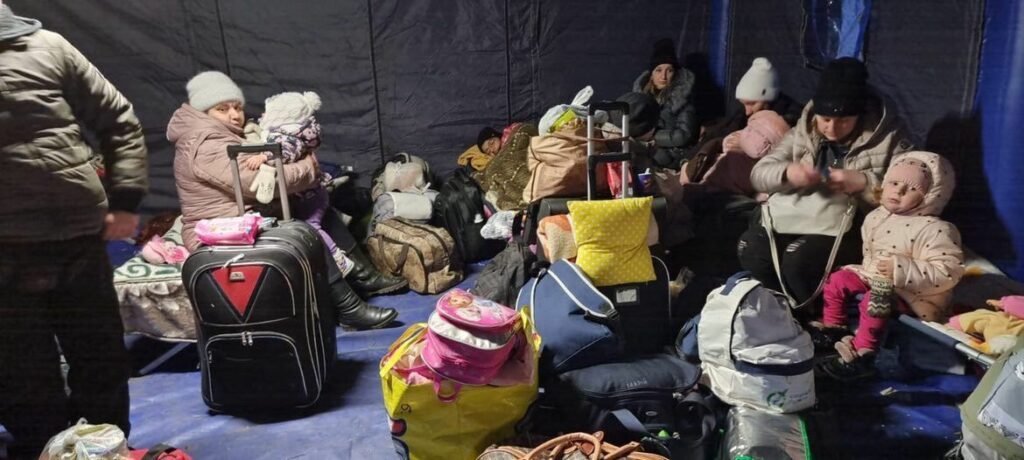 Go Dharmic has been helping on the Romanian and Ukrainian border where their volunteers, head of projects in Romania, Samida, and other locals have been working to help the refugees fleeing the crisis at the borders. Hundreds of thousands of people – mostly the elderly, women and children – have been coming in from zero degree temperatures with very little to their name. Go Dharmic is also currently sending relief shipments for broader distribution to the area.
There is also an Enthuse fundraising page where people can donate to help these innocent civilians that have suddenly become refugees: https://godharmic.enthuse.com/cf/stand-for-humanity
Want to find out more about Digital Fundraising? Visit the Resources section of our website.