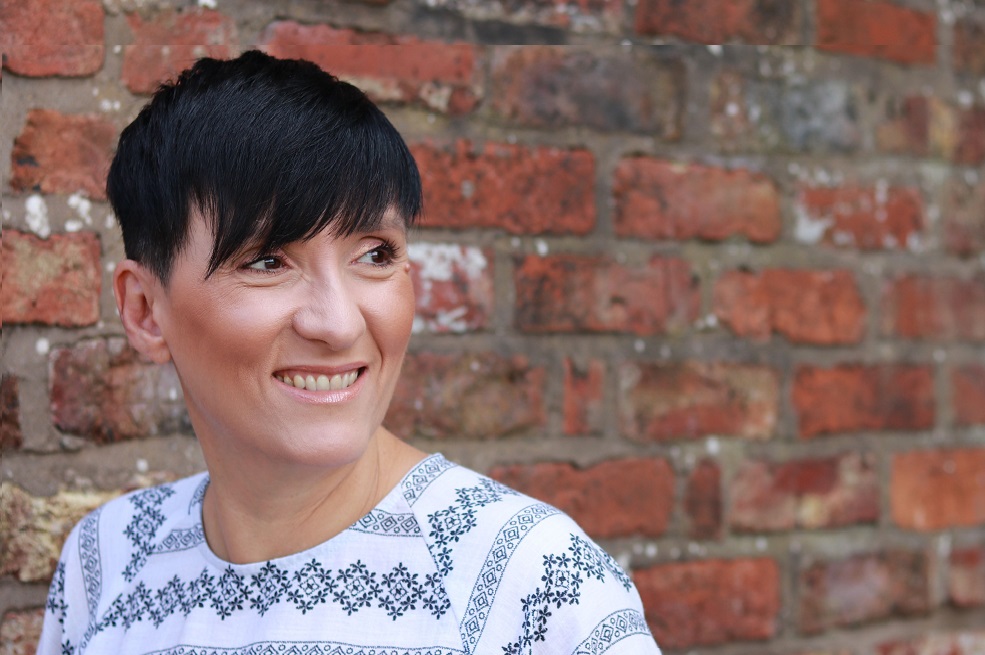 We were delighted to speak to Helen O'Donnell, CEO of Children's University as part of our interview series with charity leaders working on pioneering digital projects during the pandemic. Helen tells us how the learning habits of 23k children signed up to their digital platform show us that extracurricular learning is vital to the education and wellbeing of young people. 
1. What is the State of the Nation report and what can charities learn from it?
As a charity we work to encourage, track, and celebrate the learning that children and young people take part in beyond the classroom. We believe every child (regardless of their background and location) should have equal opportunity to fulfil their potential through extra-curricular learning, alongside the formal learning that takes place in a classroom. 
When I joined Children's University, I remember being told an incredible number of young people participated (around 100k per annum) but I also remember thinking, "so what?". I think the State of the Nation report now answers that question. It takes information from the digital platform that we launched 2 years ago and provides what leading social mobility charity the Sutton Trust has called ""a detailed and data-driven picture of learning beyond the classroom in 2021 with great analysis and important recommendations". It's based on solid quantitative and qualitative data taken from the platform as logged by children and young people themselves, and so it gives a real-time picture of participation and provision in the 91% of time they spend outside school. 
We've learned several things from producing the report. Really focussing in on the data has allowed us to develop key messages that truly align with our strategic plan for the organisation, and which our network of partners, our schools, and our learning providers can really get behind and feel motivated by. It's also allowed us to outwardly present a series of recommendations that it's impossible to disagree with, and which we plan to focus the next 12 months of our work on; pushing these messages out widely, making policymakers take note, and advocating on behalf of all organisations working in this field. We've often talked of creating a movement behind learning beyond the classroom and this report provides the necessary springboard. Seeing the data presented in this report also reassures us that our short, medium, and long-term strategic objectives are the right ones and so it will determine our operational strategy going forward. It's been a huge and difficult exercise; 5 years in the planning and 2 years in the data collection, but now we can run this report every year and really see and show the difference we're making. The State of the Nation report takes our impact reporting to a whole new level.
2. What trends have you noticed from Children's University's digital platform during the pandemic?
During the first lockdown in 2020, when first our learning destinations and then schools closed to most children, around a third of our current users got themselves set up on our digital platform. We have 23,000 children signed up to it, representing 80+ local education authority areas. They recorded 51,000+ hours of learning beyond the classroom  and what we learned from this data was eye opening. 
This shows the desire that there was out there among our beneficiaries to continue to motivate themselves and be celebrated for what they were doing to continue their learning against all the odds. I know myself from having a 10-year-old that when that switch was made to online and at home learning, families were overwhelmed with new activities from a huge  number of different sources and it became difficult to know which had good, structured, quality learning or which might best support our children. It was a fantastic problem to have, but it was a real challenge, and it really highlighted the need for a platform like Children's University Online. 
I think in comparison to lots of children, those who participate in Children's University stuck with it and that was down to being able to choose their learning themselves, seeing their progress on their personal dashboard, the reward element as motivator and the social element; it sounds odd but, in a way, but they knew they were still part of that larger community. We had to introduce new ways to add and signpost activities like everyone else and, as a network, we found lots of new ways to do things such as offering weekly challenges for completion and submission, providing virtual after-school clubs via Google Classroom in partnership with schools and even providing hard copy activity packs and craft bags to our most disadvantaged participants. 
What's important here in terms of what we saw on the platform, was the continued motivation to engage and learn for the sake of learning. These children knew that by continuing with Children's University, they were going to carry on progressing through our award system and be recognised and celebrated for what they achieved. Their families, carers and schools also knew that our platform was providing a place where they could rely on the quality of the learning (checked by our validation process), and that their learning was being recorded in a uniform way – especially important for schools as they returned after lockdowns.
We were inundated with pieces of work, book and film reviews, and photos of models and rockets built, and cakes baked! 1,708 'unstructured' activities have been logged by children on the platform so far. Children wanted to show what they were achieving; almost as though they and their families were trying to counter all the negativity around 'lost learning' and the 'Covid generation'. Going forward we must tap into this learner motivation and use different ways to make voluntary learning more personalised and adaptable to an individual's needs and passions, and we need to take the impact of it more seriously. 
3. Tell us about your plans for where Children's University go next with digital
For Children's University, digital is now central to everything we do as a charity, and it will remain at the heart of our vision. Digital provides us with a scalable and sustainable way to continue to work towards the outcomes we want to see for children. We're seeing growing interest in our platform from schools now heavily focused on the recovery of their pupils' mental and social health and wellbeing as well as attainment and this has been demonstrated by the 200 plus schools now signed up for an evaluation of Children's University by the Education Endowment Foundation using the platform. 
We will continue to use the data the platform gives us to inform and improve our provision and to advocate on behalf of this type of learning. Formal education policy is too focused on exam results as a measure of success and our system doesn't formally recognise what goes on beyond the classroom as vital to the broader educational success of our children. 
To change this, we need to continue to demonstrate impact through the platform and use the data it holds to ensure more children are always taking part and ALL children are getting to access and benefit from this type of learning equally. 
As a result of Covid, we're bringing forward our plans to develop an individual subscription model on the platform so that children who currently can't access Children's University via their school or due to geography, can benefit. This will be a paid for platform, so will generate income which will be used to improve and extend provision, but our model will also support and subsidise those families that can't afford this. And because the data collected gives a school based as well as local, regional, and national pictures of participation in learning beyond the classroom, action can be taken by people, organisations, and funders at each level to have more of an impact. That's all we're interested in, so that's why it will remain central to what we do.
4. What would you advise other charity leaders about how they plan for digital on the road to recovery?
Don't do digital for the sake of doing digital; be very clear on what you want to achieve and why you're doing it

Don't think of it as anything different to what you're already doing – it should complement your mission, not change it

Don't get side-tracked by the immediate challenges of COVID and the resulting move to digital – you might want to bring forward plans or prioritise differently, but your mission shouldn't change – keep your 'North Star' firmly up ahead 

Don't let digital frighten you if it's new to you!