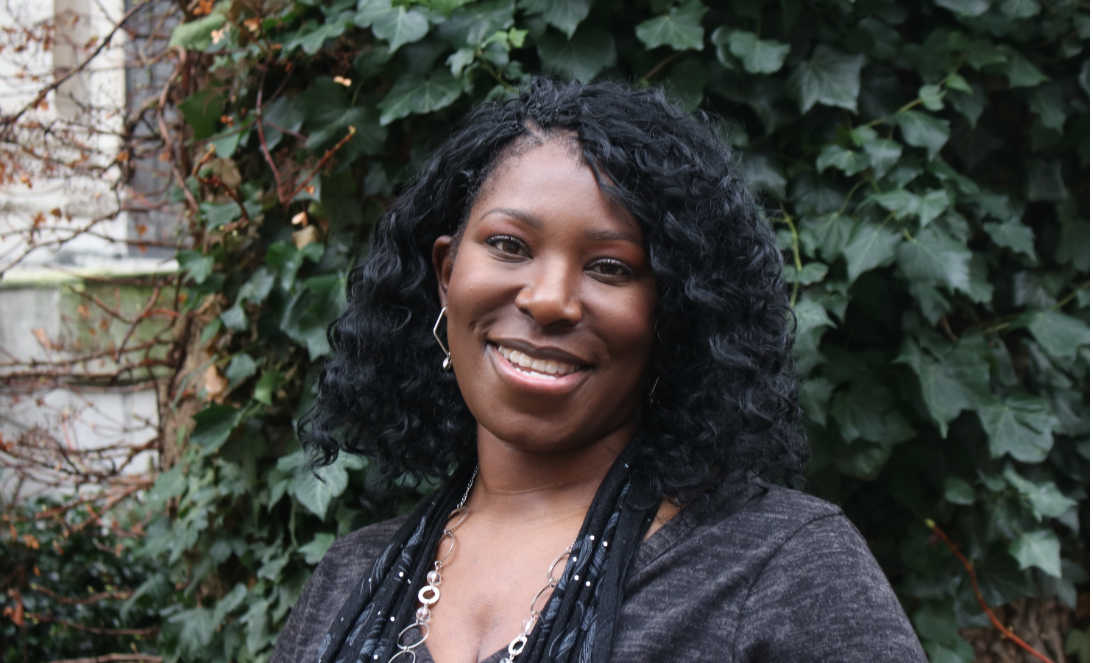 In the next in our series of interviews with charity leaders pioneering use of digital during COVID-19, we spoke to Ndidi Okezie, CEO of UK Youth, about her charity's #YoungandBlack campaign 
1.Tell us more about how the #YoungandBlack campaign came together
It came from an overwhelming sense of responsibility. We felt the need to respond quickly to the numerous questions we were receiving. Primarily from young people asking where they could talk and share their emotions and experiences. This campaign is our partnership response to the question of "What can we as an organisation do in this moment?" History has shown that young people have always been the most powerful force for social change; UK Youth exists to support and amplify the voices of young people concerning the issues that affect their lives and their futures.
The murder of George Floyd was a catalytic event for many, and for young people it was the last grenade thrown in amongst all the blows of COVID-19 and lockdown. But go back further, look at the past in this country. Windrush, Grenfell, Macpherson Report, Stop and Search, COVID-19, the pain is exhausting. Enough is enough. Whether you've seen it on the news, engaged on social media, or in your community, people are talking about Black lives. We are finally having this incredibly overdue conversation. And the reactions to it are as informative as the subject matter itself.
2.Can you describe your campaign approach?
Honest. Inclusive. Unapologetic. With young people and their stories at the centre. That's at the heart of everything we do. A unique element to the campaign is that we want to hear from Black people of all ages. We want their stories too because we want to show people how experiences you have when you're young, shape you for the rest of your life. We are also keen to avoid the notion that these stories are just "for" black people. We've been asked if this is an alienating campaign and once again, that very question tells you a lot. Why are stories centered around the black experience deemed to be for "niche" audiences. Yet stories centered predominantly around white people, are deemed to be "mainstream."
We pulled the campaign together in an incredibly short amount of time. Through a social-media-lead online campaign, a series of events, and taking the approach of learning as we go, we're seeking to truly illuminate and create safe spaces for young Black people to share stories, connect and highlight their personal experiences of being #YoungAndBlack in Britain. We believe that true social cohesion starts with real understanding. That journey begins with active listening, and we can't truly make change without acknowledging the current challenges.
3.Building on the campaign, has your approach to digital changed during COVID-19? If so, how?
Yes, completely. At the beginning of the crisis, we surveyed the UK Youth Movement, a network of more than 5,500 organisations supporting young people.
From this we found nearly 90% had to reduce service provision and shut youth centres, that 4 out of 5 anticipate closing temporarily, 1 in 5 think it is likely or very likely that it will be a permanent closure, and that grassroots orgs – the ones with a turnover of less than £25k per annum – risk facing temporary or permanent closure.
In response, there was a move to take provision online, however, over a third of organisations do not have the technical ability to do this. We recently teamed up with Raspberry Pi on the Pi Drop Project, an initiative to get digital desktop kits to young people. It's in its pilot phase currently; so far we've delivered more than 100 to five organisations to meet the need for lack of resources and devices. The plan is get thousands out across the UK.
One in five youth workers felt that for young people to lead or have a voice, they needed to be given meaningful opportunities to express themselves and share their opinions, therefore it's vital that decision makers and influencers create meaningful opportunities for young people to have their voices heard. Social media is a key platform for this.
4.#YoungandBlack got lots of engagement. In a competitive online space, how can charities get cut through?
#YoungAndBlack has clear, direct calls to action. We want organisations, brands and the media to create a space for young Black voices on their platforms. We want them to make a space and use the hashtag to share and connect. We want to shine a light and start an authentic conversation.
Your whole organisation has to be behind what you're shouting about. As an organisation, our vision is to see that all young people are equipped to thrive and empowered to contribute at every stage of their lives. As a nationwide movement, we work together to deliver innovative youth services, grow effective practice and campaign to increase support for youth work.
We can't achieve either of those things if all young people aren't viewed as equal by society. #YoungAndBlack has our vision and mission at its heart.
Have integrity and practice what you preach. Our platforms have been awash with stories, resources and information. Internally we continue to work on becoming a more diverse and wholly inclusive organisation. This work isn't easy but we fundamentally believe it is worth it.
View the #YoungandBlack campaign video
Follow #YoungAndBlack on
Instagram: @UK.Youth
Twitter: @UKYouth
Facebook: UK Youth