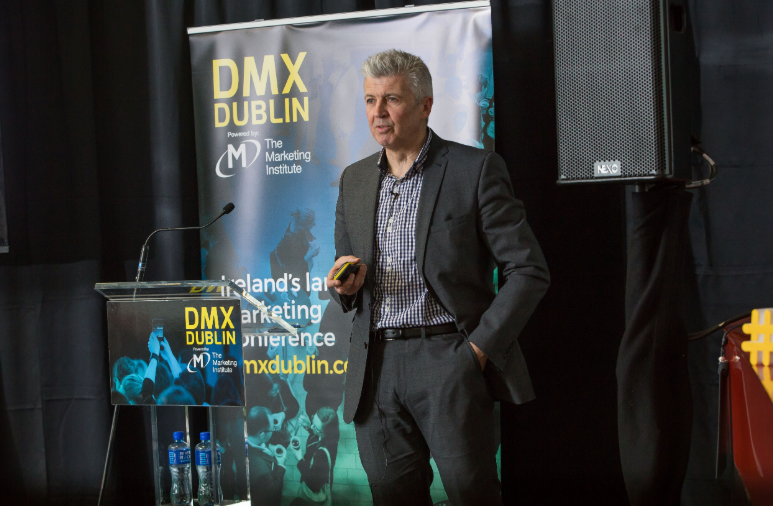 Following the Danny Baker and Israel Folau cases, we interviewed Martin Thomas, author of the Financial Times Guide to Social Media Strategy.
What are the big trends you're seeing in how employees are using social media?
The emergence of WhatsApp as a means of connecting internal groups has been the most significant trend.   This brings with it a new set of challenges – the encrypted nature of WhatsApp messages makes it difficult for employers to screen what is being said and shared and it also encourages employees to take unnecessary risks, especially when it comes to the sharing of sensitive data.  For example, according to the BMJ, 97% of NHS staff have shared confidential information via non secure social messaging apps without consent.
The Danny Baker case is another recent development, although the Israel Folau case is more interesting – he's the Australian rugby player fired for expressing his fundamentalist Christian beliefs (including that gay people will go to hell) on Instagram.  His lawyers are claiming the right of free speech and self-expression, whereas his employers (the Australian Rugby Union) have accused him of bringing the sport and his national team into disrepute.  
How would you describe the risks and opportunities for organisations when their staff use social media?
In simple terms every employee with a smartphone represents a potential reputational risk.   Not all can be avoided, but with the right planning, systems and processes the consequences can be managed and mitigated.  Organisations have a duty of care to their employees to ensure that they understand fully the risks and opportunities provided by social media and in particular the dangers of over-sharing and disinhibited comment.  This requires far more effort that simply producing a set of social media guidelines for the employee manual.  Proper training is essential for all employees, not simply those directly responsible for the delivery of social media activities.
The primary risks involve employees making inappropriate comments about their employer, customers or colleagues, expressing what are deemed to be unacceptable viewpoints that could be considered damaging to the reputation of their employer and sharing sensitive information.  People have lost their jobs by saying the wrong things in social media – criticising their company, their bosses, work colleagues and customers, or sharing confidential or inappropriate information.  In most cases, these actions have been inadvertent, reflecting the all too common confusion between the private and public domain – people considering their comments as simply private conversations between friends.  There is also what psychologists term 'the online disinhibition effect' – people say things on social media that they would never say in other circumstances. They are often shocked to learn that anything they say or share in social media is effectively in the public domain.  Senior managers have also found themselves on the wrong side of the regulators by accidentally disclosing sensitive financial information through their tweets and posts.
The intimate nature of social media tends to confuse people into thinking that they are simply having a private conversation or indulging in a bit of friendly 'banter' with their friends and colleagues, rather than sharing their opinions in a public forum.  Inevitably this 'banter' can include comments or criticisms of customers or work colleagues – we all like to moan occasionally – with often-disastrous results for people's careers and the reputation of their employers.   An industrial tribunal in Australia has even ruled that 'unfriending' a colleague on Facebook amounts to workplace bullying.

We live in a society in which sharing – some might even argue over-sharing – has become the norm for many people. According to the global head of privacy and information management for a major US bank: 'The biggest risk for me is our employees disclosing information about our clients on social media. This risk is especially prevalent given the growing presence of Millennials in the workplace because they are accustomed to sharing personal information and many of their current activities over social media.  At times, there is over-disclosure of their personal life moments, which can bleed over into their professional life moments, and we need those to be confidential.'
Are there any recent cases which you think employers should be aware of?
In a large number of cases, an employer's decision to dismiss employees for 'inappropriate' social media behaviour or for bringing the employer into disrepute have been taken to an employment tribunal.  These cases included criticising fellow employees and the employer (typically using highly aggressive and offensive language) and expressing what might be deemed to be extreme political or religious views.   Where the correct process has been followed, the employer's right to dismiss the employee has typically been upheld.  These tribunals judge whether the employer followed due process and acted 'reasonably', rather than whether the original tweet or post was appropriate in the circumstances.  This reinforces the point that even if an employee believes they are using social media in a purely private capacity – and despite the courts' recognition of the right to privacy and freedom of expression (enshrined by the Human Rights Act) – this offers little defence in the event of social media behavior that damages the reputation or rights of others or discloses confidential information.  As far as the judges are concerned, the fact that private comments on social media can be easily shared by others means that individuals can have no real expectation of privacy.
As an employer, your chances of avoiding a claim for unfair dismissal will be enhanced if you are able to provide evidence of:
A detailed social media policy (see previous chapter)
Proper training for all employees
A documented process – in one case the employer's case was weakened by the fact that it was unable to prove that an employee who had been dismissed had attended a social media training workshop.
Should employers use social media to screen candidates?
Employers are being negligent if they do not undertake some form of background check where there might be a risk of reputational damage if the candidate's historic behavior is discovered to be highly inappropriate.   However, the employer's right to scrutinise a candidate's social media activity has become a legal grey area – .  the monitoring of social media activities of existing and potential employees must be reasonable, proportionate and 'relevant to the performance of the job'.  It underlines the importance for employers of taking legal advice before undertaking any form of social media screening.
An employment law specialist is likely to stress the following:
Any screening of employees' or candidates' social media activities must be justifiable as necessary and relevant to the performance of a specific job – in the words of the relevant Working Party, 'In employment screening should not take place on a generalised basis';
Any personal information about a candidate that might be discovered, such as their sexual orientation or a disability, must not a factor in any recruitment decision, otherwise there is a risk of being accused of discrimination;
Candidates should be informed that the employer reserves the right to review their (publicly-available) social media activities and their consent ideally be gained, although it does not have to be given;
The findings and conclusions drawn from the screening process should be documented to provide some protection for the employer should they be accused of undertaking an unfair recruitment process by an unsuccessful candidate;
Any data captured during the screening process should not be held for longer than absolutely necessary.    
The EU takes data protection very seriously and legislators have threatened large fines for any organisations guilty of misusing personal data. A sloppy approach to the use of social media screening could prove to be very expensive.
What advice would you give to leaders using social media?
Leaders can reduce the risks of using social media by:
Planning and preparing
Phil Jones, managing director of Brother UK in an interview with The Social C-suite website, explained how he finds the time to be a keynote speaker, blogger and non-executive director, as well as the head of a major business.  He says his ability to juggle all of these competing interests and be an active user of social media is a result of learning to delegate, employing a highly capable executive assistant – who he is proud to say was voted Manchester PA of the Year – being good at prioritising and using social media tools such as Hootsuite to manage his social activities.
Understanding and observing the regulations

Leaders operating in regulated sectors clearly face constraints on their use of social media – for example, senior managers working for publicly listed companies must be wary of disclosing information in social media that may be price sensitive – but this does not mean that they cannot use social media.
Putting in place a support system

The most effective users of social media in the boardroom are smart enough to put a support-system in place to deal with the volume of comments and posts.  They recognise that they cannot manage their social media activities from the back of a taxi or running between meetings but need the support of their PAs and their social media teams.  This may offend the social media purists, who will claim that relying on other people to occasionally tweet on your behalf is inauthentic, but all of the global leaders who are acknowledged as expert social media communicators, including Barak Obama and Richard Branson, rely to some extent on a support system, especially when it comes to responding to the sheer volume of social media messages they receive.  I know when Richard Branson replies to one of my tweeted messages that it is probably not his fingers on the reply button, but at least I receive a response.  Even Mark Zuckerberg employs teams of people to script his posts and films, handle his interactions with followers and protect his online brand.  He uses the same professional photographer as Barak Obama to shoot pictures of him playing with his children or running.
---