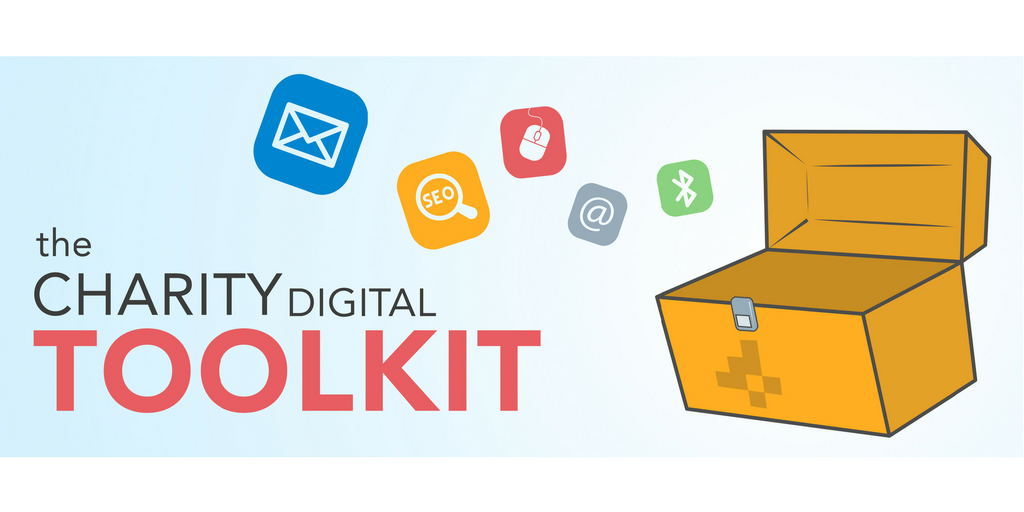 Here it is- our new, free digital toolkit for charities, launched in partnership with Skills Platform.
Following The Charity Digital Skills Report, which highlighted the digital skills gaps across the sector, and its worrying implications for charities' capabilities to fundraise online, reach their audiences and develop more sustainable business models, we've created The Charity Digital Toolkit.
Last year we launched The Charity Social Media Toolkit, which was very successful and attracted lots of interest across the sector. We decided to take a similar approach by tackling the key areas every charity needs to cover in digital. The toolkit includes tons of expert advice, inspirational case studies and tips and tricks. It's also even bigger than the social media toolkit as we wanted to go in-depth, addressing big topics such as how digital is changing charity governance and service delivery, and how charity CEOs need to lead in a different way. The result is a resource which we hope will challenge your charity to use digital even more effectively, but also one which shows how anyone can achieve great results from digital if they adopt it in the right way.
The toolkit itself covers:
A foreword from Martha Lane Fox
What digital- and digital transformation- really mean
Digital leadership- insights from charity CEOs Simon Hopkins (Turn2Us) and Louise Macdonald OBE (Young Scot)
Understanding how your audience uses digital- insights from GDS
The key points every digital strategy must include
How to get the most out of digital channels, including Mandy Johnson on email marketing, and Dave Evans on SEO
How to measure success- including Matt Collins on analytics
A brilliant digital fundraising case study from Marie Curie
Diabetes UK on how they are acing digital service delivery
Sarah Atkinson of the Charity Commission on digital governance
Beth Kanter on the digital trends we should all be looking out for
…and Jo Wolfe of Breast Cancer Care on how to grow digital skills in your charity
We hope you enjoy the toolkit. Please do let us know what you think of it by tweeting #Charitydigitoolkit
Read The Charity Digital Toolkit