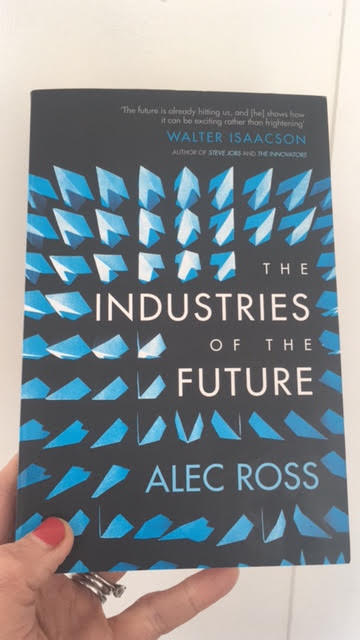 Every 6 months I like to write a blog about books that have helped me in my job. (You can read the last one I wrote at Christmas here). This time I wanted to find out which books have inspired you.
I'm going to kick off with a recommendation for the book I am currently reading (pictured above), Industries of The Future by Alec Ross, a former senior adviser to Hillary Clinton. It's about how tech is driving social change, and how it's disrupting everything from commerce to health to big data. It's particularly relevant for charities as Ross argues that everyone should consider innovation alongside encouraging diversity in the workplace and reforming education.
So which tech books did you recommend to charities, and why?
Many thanks to everyone who contributed to this blog. It's great to see so many books covering everything from the strategic to the operational end of tech.
Finally, I'd also like to recommend The Circle by Dave Eggers, a spookily prescient novel set in a big tech company which is an amalgam of Facebook and Google. I originally read this book back in 2013 and so much of it is starting to come true. If you want to know what might happen in digital tomorrow- and why we should be asking questions about how our data is used- then you need to read this.
Which tech books would you recommend to charities and why?