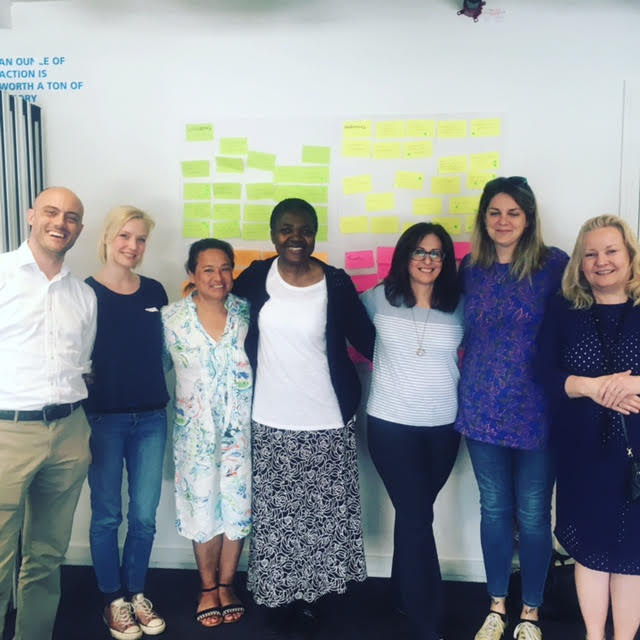 Massive congratulations to these lovely people who graduated from our Third Sector Digital Leaders programme with The School for Social Entrepreneurs last week. Find out more about the programme here. 
On the first block of the programme our delegates, who are all leaders at charities or social enterprises, learnt about digital trends, online fundraising, social media and reputation management and culture change. Read a summary of the key insights here. 
In this final block we had another great bunch of speakers. Here's what we all learned from them. Hearing from experts is a big part of the programme but so is peer learning, and I'm going to talk about the issues raised by our delegates as well.
Matt Collins, MD of Platypus Digital ran a great session on data, user journeys and best practice in digital tactics. He shared lots of trade secrets in how to target supporters via email and social media. Matt reminded delegates to test, test and test again their assumptions, as it's the only way to learn and improve. "The behaviour of people online is often not what you expect, so you need to keep revisiting your tactics," he advised.
Matt also asked delegates to share the biggest problem they need to solve to move forward with digital. I've seen these issues many times in organisations, regardless of whether they're large or small. As you can see, much of it came down to time, money and people.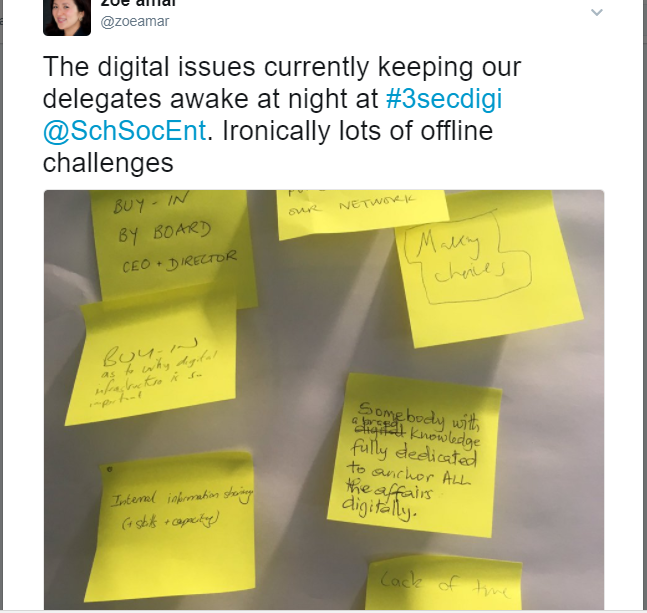 Next up was Graeme Manuel-Jones, Digital Communications Manager at Diabetes UK , talking about digital service delivery and agile. Graeme discussed how agile has now moved from methodology to mindset, how ownership of digital products and services is vital for success, and how digital service delivery had ultimately saved his charity money and created a more secure option for beneficiaries. Graeme's concept of introducing agile by stealth into charities was greeted with enthusiasm by our delegates:
The next day I was chuffed to bump into two of our delegates on my way in, who had been inspired by the previous day's session to do some early morning peer to peer skill sharing. It was great to see them learning from each other as much as from our expert speakers.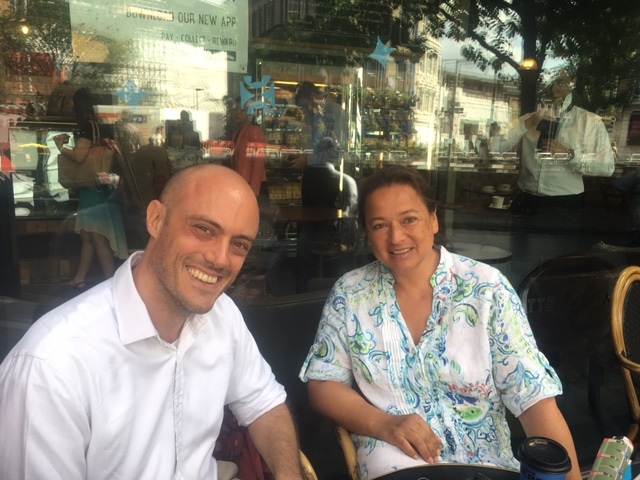 Jo Wolfe, Assistant Director of Digital at Breast Cancer Care and Kai Adams, Head of Charities and Social Enterprise at Green Park kicked off Day 4 by discussing digital skills.
Jo talked about how she has grown and developed her team. She advised delegates that there is no one size fits all for digital teams, and that the ideal team structure should acknowledge the complexity of your organisation and attempt to answer the problem that digital is trying to solve. She also encourages her team members to be ambassadors for the organisation, and to get out there and speak at events. She looks for 'T shaped people' when hiring, i.e. those with one deep vertical skill as well as being well versed in other areas.
Kai noted that the organisations who are progressing in digital are those that are constantly testing themselves, willing to change and harness risk, and to keep iterating. He thinks that the best charities and candidates ask challenging and thought provoking questions so that they have clarity about what they want. And he advised any charity planning to hire a digital trustee to make it clear what their purpose and their role is. Such trustees need a digital mindset as much as the executive, and this must be tested at the interview stage. Whether you're hiring a CDO or a digital trustee, nonprofits must ask themselves : can these people influence to effect real change? And do they have the right balance of technical and soft skills? Our delegates liked Kai's ideas about how to plan digital recruitment by considering how the role could change your culture: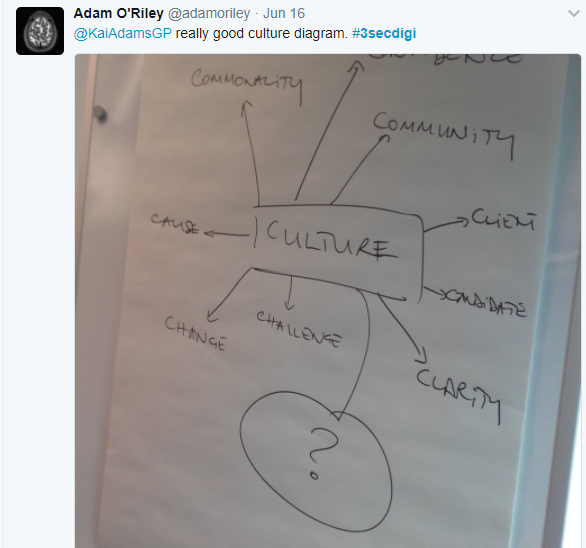 Following this, I led a session on the fundamentals of digital strategy, and my ace co-facilitator Dave McGlashan of The School for Social Entrepreneurs helped delegates work through SWOTs.
And then there was more cake and prosecco to celebrate graduation!
We were blown away by the feedback for the programme from our delegates.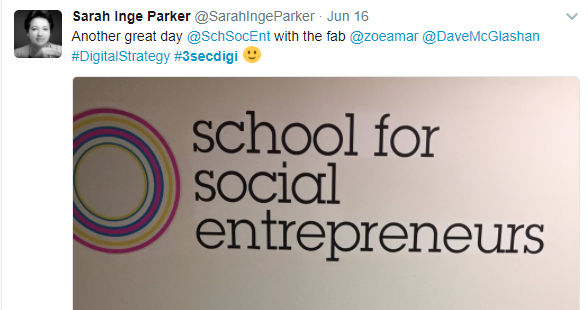 We're already taking applications for our third cohort, and we'd love to hear from charity and social enterprise leaders who are keen to skill up in digital. Find out more about Third Sector Digital Leaders here.