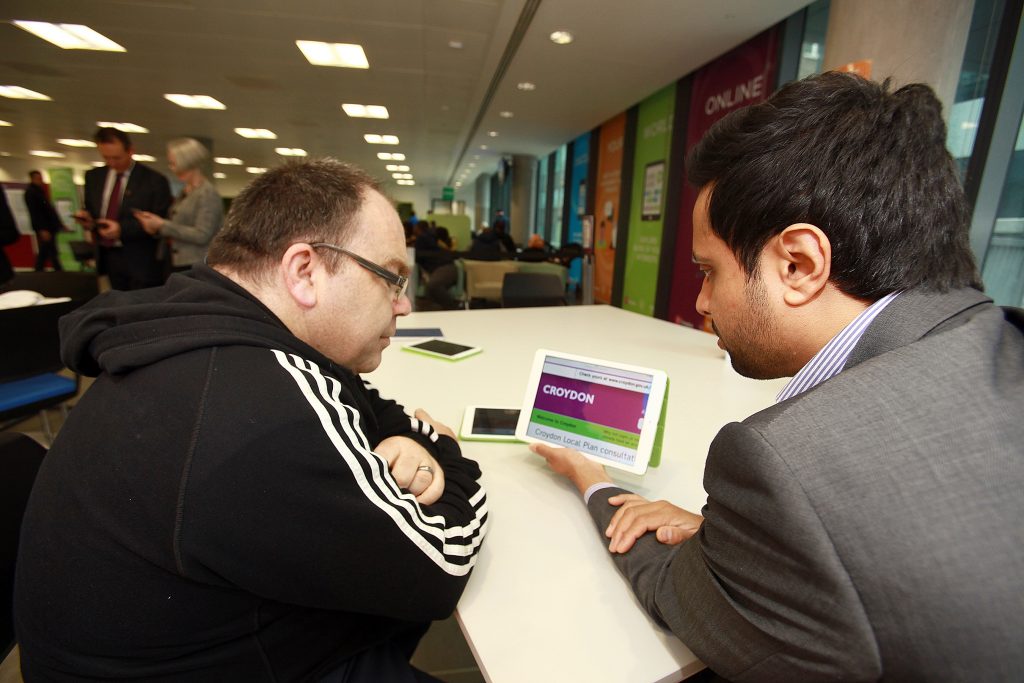 This week we caught up with John Perkins, Senior Project Manager at Doteveryone, to hear how they helped the people of Croydon and Lewisham feel more confident about digital skills and tap into the possibilities they offer.
Can you tell me a bit more about the Go ON Croydon project, and the problem you were trying to solve?
Currently, almost 1 in 4 UK adults don't have the skills to use the internet effectively. That means they can't look for jobs, enjoy hobbies and interests, or get better deals on shopping and services. It also means they are at significant risk of being left behind socially and economically as technology becomes ever more integral to daily life.
To tackle this issue, we wanted to understand how best to demonstrate the benefits of using the internet to the people and communities who are most in need. To do this, Doteveryone (previously Go ON UK) launched two one-year programmes in Croydon and Lewisham to help those who are hard to reach. Our report was published in January.
How did you go about it?
We created and led three types of projects within the programmes, and committed to collate and share what we found. We worked with a broad range of partners and supporters to build a strong foundation on which longer-term projects could be built.
The three types of project were:
Digital Zones – These were run within the premises of our project partner organisations such as Lloyds Bank, DWP and Age UK. Volunteer digital champions ran informal, regular drop-in sessions to help people with their digital skills. These were designed to be light engagement and large volume. They have helped thousands of people take their first steps into the digital world.
Local Community Projects – These projects varied in style but were informal and focused on meeting the needs of the participants at a grassroots level, often as part of an existing community group activity. Many groups have taken up the opportunity from faith groups, to older people's clubs and social housing tenants.
Deep dives – These were designed to give deeper engagement with smaller volumes of niche groups who are really hard to engage. They were led by Doteveryone and used a more structured and deeper engagement to identify how to motivate people with specific needs or challenges to take their first steps online.
There were a fair number of partners involved. How did you get them all on the same page?
Working with a broad range of partners from the private, public and not-for-profit sectors was both exciting and challenging in different ways. The excitement came from the variety of ideas and inputs that such a big cohort was able to bring to the table. The challenge was in bringing together differing expectations around outputs and outcomes. Through focussing on agreeing shared objectives e.g. increasing the number of people with basic digital skills in each borough, we were able to find common ground that worked for all partners.
What were the results of the project?
I'm pleased to say we were successful and learned many valuable lessons which we are sharing openly and honestly through our report:
We helped to deliver a 9% and 10% rise in the number of people with basic digital skills in Croydon and Lewisham respectively.
As of November 2016, we have helped more than 6,300 people to gain basic digital skills.
We have worked with dozens of community groups to give them a structure through which they can reach a wider audience to help them to take their first steps into the digital world.
But that's not all. We proved that:
Going 'hyperlocal' is the most effective way of engaging the hard to reach.
People learn best from repeated, informal, face-to-face and one-to-one support and when their motivation to learn something new is well understood.
There is no 'magic formula' or model through which people can be engaged.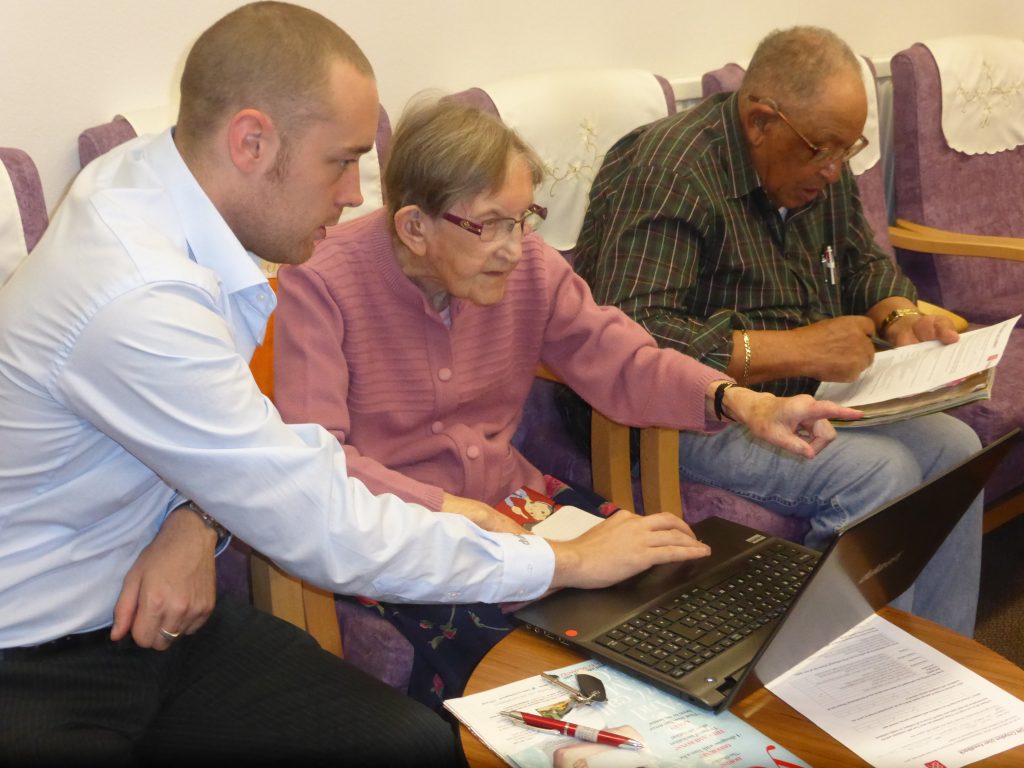 What were the main things you learned that surprised you?
There were a number of surprises amongst the things we learned, as well as proof points for a number of things that we thought might be true. The most significant surprises were:
The way in which word of mouth was still a really effective way of sharing information about the projects. We expected that leaflets and street furniture would be most beneficial, but people telling friends and family members had a stronger effect.
The willingness with which community groups and individuals stepped forward to engage in the programme. The common media stance is that community spirit no longer exists. Our experience says otherwise.
Being constantly reminded how life changing gaining basic digital skills can be. One of the Phoenix Homes Techy Tea Party participants summed it up perfectly: "Technology was like this other world that I just didn't have a window into. This has given me a doorway…and I'm not going to look back".
What should other organisations looking to help people develop digital skills do?
I'd recommend three steps to begin with:
Identify how you can help, and who you can help, as a first step. That could be individuals, small businesses, charities, or a community group.
Make sure you set things up at a hyper-local level and find out people's individual motivation for engaging.
Use the Go ON UK Basic Digital Skills Framework and the report as the primary source material for designing the project.
Find out more about our work mapping digital skills across the UK charity sector.