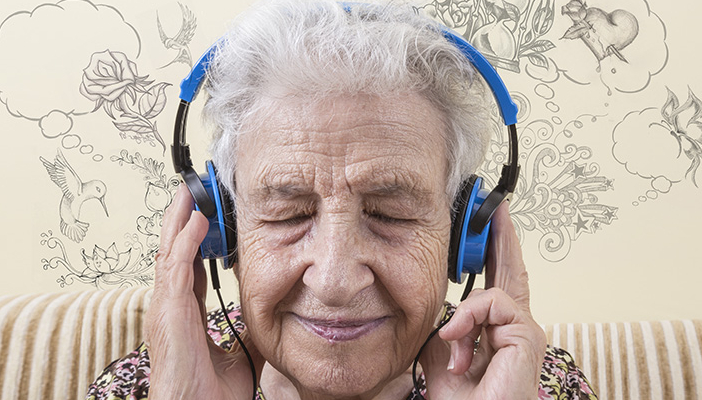 This is a guest blog from Clive Gardiner, Group Head of Digital and Content at the RNIB. Follow Clive on Twitter @clive_gardiner
Briefly, can you tell us about RNIB's services and how your audience's needs are changing in the digital age?
RNIB is a long-established national charity offering more than 600 practical and emotional support services to blind and partially sighted people of all ages across the UK so that people with sight loss and their friends and families can face the future with more confidence. These services are delivered across a variety of channels including face-to-face, telephone and, increasingly, digital. The fast-changing impact of digital across every age, capability and income group was recognised by our stakeholders in our last major consultation in 2012 which placed "modernising digital approaches and effectiveness to deliver advice and services" amongst our top six priorities for organisational change in our 2014/19 strategy. We are committed to an ongoing customer change programme in which digital, where relevant, will play an increasing part, and where content is at the heart.  The three most critical areas where we aim to ensure we deliver digital best practice are marketing communications, fundraising innovations and the seamless delivery of services. In addition, everything we do digitally is driven by the need for an accessible customer experience, an area RNIB has strong leadership in through the work of our commercial consultancy arm which supplies accessibility expertise to several leading companies (see http://www.rnib-business.org.uk/) .
Tell us about the Talking Books service and how it helps people
For blind and partially sighted people reading isn't just a fun pastime. It can be a lifeline to the outside world, an opportunity for entertainment and escape and a source of knowledge and learning. Even in 2016, only a small fraction of commercially released books are available in fully accessible formats from publishers. RNIB tackles this injustice in many ways including lobbying, campaigning and hands-on production and service provision. Our Reading Services include braille, giant print and, our flagship audio service, Talking Books, which has given generations of blind and partially sighted people independence and access to a world that might otherwise be closed to them, especially in later life. RNIB has slowly and carefully built the largest accessible library in Europe, and anyone with sight loss or any other form of print disability can join RNIB's Talking Books service free of charge and enjoy a collection of more than 25,000 audio titles on their choice of three formats – DaisyCD, USB memory stick or digital download. We have passionate readers aged from 5 to 105! For more details follow the link or call the Helpline on 0303 123 9999.
What changes did you make to it and why?
In the last 2 years we've made four critical changes to expand our Talking Books service and audience after carefully listening to and learning from customer feedback. Our numbers were dropping, but we knew from research and consultation that the service was still as vital and valued as ever. We boldly addressed the obstacles blocking growth. Firstly, we introduced a choice of formats, adding USB memory sticks and digital download to the existing DaisyCD format (which combines regular audio with extra mark-up to help navigation). Secondly, last November, we made the service free for eligible users. Previously Local Authorities paid an annual contribution of £83 towards the running costs which became increasingly difficult due to their significant funding cuts. Thirdly, we invested in our operational capability by introducing a new library management system and library website, refurbishing our award-winning studios in Camden, building a new USB capability and partnering with leading US library platform Overdrive to ingest and serve our audio library for digital downloads. Fourthly, we expanded our partnerships with publishers such as Harper Collins so we could bring more top-quality books to more blind and partially sighted people more quickly. Each of these steps required additional investment and were carefully analysed and discussed with all stakeholders before implementation. For example, our digital download platform  was tested by 150 blind and partially sighted people of all ages and digital capabilities, and over a 3-month trial we learned valuable lessons to refine our user support package provided to all new joiners.
What was the impact?
We have had resounding success on all fronts:
1 year ago we had 25,000 Talking Books users with an average age of 84; user numbers were in slow decline. Now we have 33,000 Talking Books users with an average age of 74; user growth is reinvigorated with 170-200 new joiners every week for the last 10 months.
Of the new joiners since the service went free, 50% chose USB sticks; 33% chose downloads. This shows potential customers wanting the new digital formats were already there just waiting for us to listen to and cater for their needs.
30% of new joiners sign up online at the RNIB Shop – an online option only introduced last November
Overall across the 33,000 Talking Books users, 68% use DaisyCD, 20% USB sticks and 12% downloads. This shows a healthy mix between building the new while also respecting existing users and their non-digital preferences.  Our digital choices have all been "as well as" not "instead of" so customers choose what suits them best.
We now distribute more than 110,000 Talking Books titles per month, more than ever before.
In 2014/15 we added 1,100 new Talking Books titles, more than in any year before.
10% of readers now come to rniblibrary.com(a work in progress) to search the catalogue and self-serve.
Fundraising has seen renewed interest in our Talking Books service and wider acknowledgement of the tremendous value it provides spurred by the recent user growth, and have successfully run new community, cross-media and digital initiatives to help address the increased subsidy.
Reading is now the single largest group of common interest in RNIB's Connect community with exciting new content initiatives planned for the coming months including a new weekly radio show, online forums, book groups and podcasts.
What would you advise other charities who are looking to offer more digital service delivery?
For any customer driven charity needing to change and adapt to become 'more digital', their analysis could start with these five steps :-
Analyse rigorously customer needs to be sure you are really adding value not just a "shiny gizmo". Remember most people don't interact with technology, but the value it provides. Research, collaborate, co-produce, test and learn. Put your prime focus on user experience. Build accessibility in from day one so no-one is excluded.
Digital is not a panacea for everything. When looking for a "digital strategy", try removing "digital" from that sentence and is it the same answer? If not, why? Strategy always comes first, digital is an enabler.
Wherever you decide digital fits in your organisation, appoint a digital leader as a single point of accountability. Empower them to find internal and customer champions. Through them, clearly understand and communicate the rationale behind a digital initiative. Is it to reflect a customer behaviour shift and target growth? Is it to drive opportunities to cut costs and build scale operationally? Is it to build brand value through innovation? How does it integrate with what you have now? What does success look like and over what time frame? What measures will be introduced to judge success? Where does data intelligence reside? How will the internal culture reflect increasingly evidence-based decision making?
The term 'Digital' means different things to different people. Don't assume it will be embraced by everybody including some customers, staff and trustees. Expect and plan for how to overcome resistance. Gain buy-in by demonstrating what good will look like and how it will help customers. We've found prototyping workshops with staff and customers can do this very effectively. Look for solutions that embrace the new while also recognising the current, and build bridges between them wherever possible. Prioritise training, share progress in a simple consistent dashboard and avoid scary jargon.
Don't try to go it alone in serious tech development. Be responsible with donors' money. Ask for help. Research the market, benchmark, network with peers and make smart flexible future-facing partnerships with existing service providers looking for a win-win. Collaborate within the sector where you can.
At the end, a good digital investment can be defined by a successful execution with proven measured added value for customers. That's what we're all aiming for.
What would you add to the tip jar for other charities? Please leave comments below.